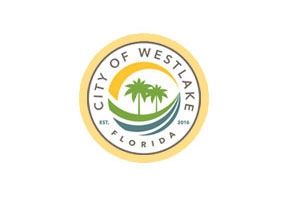 Though the City of Westlake suffered little damage from Hurricane Ian, the stress of having a Category 4 storm prowling just on the other side of Lake Okeechobee is enough to jangle anyone's nerves. That's why the timing for the Beats & Eats food truck event couldn't be better for the community's residents, Mayor JohnPaul O'Connor said during the Tuesday, Oct. 4 meeting of the Westlake City Council.
"It's going to be welcome distraction from everything that has been going on over on the west coast," he said.
In fact, Councilman Julian Martinez, a Palm Beach County Fire-Rescue driver/operator, is deployed to the disaster zone with a hazardous materials team to aid in storm recovery.
The Beats & Eats event runs from 5 to 9 p.m. on Friday, Oct. 7, along Kingfisher Blvd. between North and South Town Center boulevards. There'll be some 14 food trucks plus other vendors, including a bar truck offering beer and wine. Entertainment for children is planned and, of course, a DJ to put the beats in the eats.
"I hope all of Westlake is going to be there," Councilwoman Pilar Valle Ron said. "I'm looking forward to being there with my family."
Beyond merely a fun event, City Manager Kenneth Cassel said such happenings help build community spirit in a municipality as newly formed as Westlake, which came into being only in 2016.
"It's great to see residents coming out together as a group," he said. "It seems to be something residents want."
Several other events are being discussed, such as a winter holiday event tentatively scheduled for Sunday, Dec. 11, that would include a green market, along with other events focusing on fire prevention and hurricane awareness.
There's a little bit of everything at Beats & Eats, O'Connor said. "I'm very excited about the event," he added.
In other business:
• The council heard from Cassel that damage from Ian's feeder bands was minimal.
"A few trees that were knocked down during the storm already have been stood back up and anchored," he said, adding that there was no unforeseen flooding despite getting four inches of rain.
Cassel and O'Connor praised Seminole Improvement District officials for having the foresight to quickly lower water levels in drainage canals ahead of the storm.
"I just want to recognize the way the grid and infrastructure held up in Westlake," O'Connor said. "We didn't even have a flicker in our electricity when many of the surrounding areas were in the dark."
• The council voted 4-0 in favor on the second and final reading of two connected ordinances to allow a switch in land use designations for the Seminole Pratt Whitney Road property where Christ Fellowship Church is being built, which was designated mixed use, and the vacant 9.137-acre site at the southwest corner of Persimmon Blvd. and Ilex Way, which had been set aside for civic use.
The switch makes the Ilex Way property taxable for future commercial uses, while the church's property remains tax free.
"It's a win-win for the city," O'Connor said. "It gets us some tax dollars on land we would not otherwise be getting tax dollars from."
• The council agreed 4-0 with Cassel's recommendation that Westlake again hire the accounting firm of Berger, Toombs, Elam, Gaines & Frank to conduct the annual audit despite a 40 percent increase in fees from $5,000 to $7,000. The price has gone up due to the increased complexity of Westlake's finances as the city experiences rapid growth, he said.