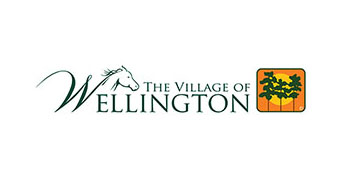 From the Atlantic City Boardwalk to the heart of Wellington, experience the thrill and excitement of Atlantic City nightlife and authentic gaming action at a Casino Night on Saturday, Jan. 14 hosted at the Wellington Community Center (12150 W. Forest Hill Boulevard) and on the Town Center Promenade from 6 to 9 p.m.
Tickets are on sale now for ages 21 and up only. The price is $40 per person and includes hors d'oeuvres, two drink tickets (cash bar available), casino games and live entertainment by Johnny T., "the Man of Many Voices," paying tribute to the enduring classics and entertainers of the 1950s, 1960s and 1970s.
Feeling lucky? See if you've got a hot hand and take a gamble on a variety of casino games. Trade winnings for raffle tickets and the chance to win prizes. Gaming options include slots, blackjack, roulette, craps and Texas hold 'em poker.
Tickets can be purchased in person at the Wellington Community Center or Village Park (11700 Pierson Road), and may also be purchased online by existing CivicRec users at www.wellingtonfl.gov/civicrec.
For more information, call (561) 753-2484 or visit www.wellingtonfl.gov/events.