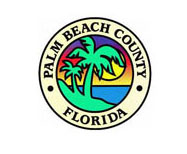 On Thursday, Dec. 15, from 9 to 10:30 a.m., the Palm Beach County Local Mitigation Strategy (LMS) Working Group will hold a general meeting of its public and private sector membership.
This meeting is open to the public. Among the topics to be discussed is the 2022 Fall Prioritized Project List (PPL) and other mitigation opportunities.
The Palm Beach County Public Safety Department Division of Emergency Management coordinates the LMS Working Group, and it is comprised of county, municipal and community partners. Their purpose is to prepare and promote local strategies and projects that will reduce long-term risks to life and property from natural, technological and human-caused hazards.
The resulting pre- and post-disaster mitigation strategies and projects are supported by a variety of state and federal programs and funding sources, in accordance with the Disaster Mitigation Act of 2000.
The meeting will be held at the Wellington Village Council Chambers, located at 12300 W. Forest Hill Blvd. in Wellington. For more information, contact Ronnie Heen at (561) 712-6481.