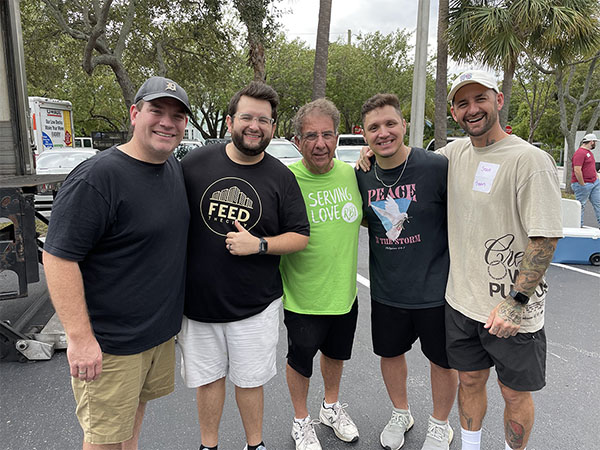 On Saturday, Nov. 19, Restoration Bridge and 135 volunteers from Life.Church in Wellington and Church by the Glades handed out groceries and Thanksgiving meals to more than 600 Lake Worth families experiencing food insecurity.
Florida ranks seventh for food insecurity, impacting 212,382 households in Palm Beach County, with two out of every five children going to bed hungry. Every week, Restoration Bridge provides groceries to 500-plus families who depend on the nonprofit to put food on the table. Since Hurricane Ian hit, much of the support Restoration Bridge typically gets has gone instead to help people in western Florida.
With help from Life.Church, Restoration Bridge will not only be able to feed their regular families, but for the first time, they'll also be able to give them a full Thanksgiving dinner. Life.Church gave a $25,000 grant to purchase turkeys and perishable food items, and church members also collected dry goods to complete the holiday dinners.
More than 100 church members helped sort the donated items, and 300 youth group students loaded the trucks to be delivered to Restoration Bridge.
John Whittaker attends Life.Church Wellington and serves as a board member for Restoration Bridge. While the two nonprofits partner together year-round, this additional project was his idea because he wanted the Lake Worth families who he serves every week to have the same holiday dinner as other families.