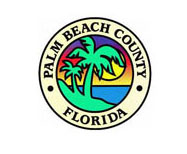 State Sen. Tina Polsky, chair of the Palm Beach County Legislative Delegation, has announced that the delegation's second public hearing prior to the 2023 Florida Legislative Session will take place on Wednesday, Dec. 7 at 10 a.m. at the Clayton E. Hutcheson Agricultural Services Center, located at 559 N. Military Trail in West Palm Beach.
"These hearings are specifically designed to encourage the public to personally address the legislators on their concerns and issues involving state government," Polsky said.
For additional details regarding upcoming delegation hearings and workshops, visit www.palmbeachdelegation.com.
Anyone requiring further information can contact the Legislative Delegation Office at (561) 355-2406.