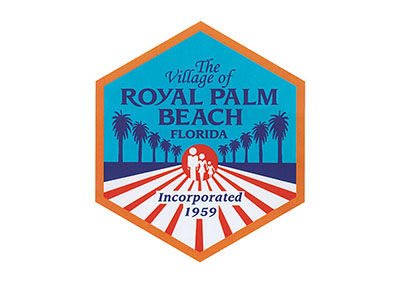 The Royal Palm Beach Village Council meeting on Thursday, Nov. 17 included a special presentation from Diane Gutman, director of operations at Wellington Cares, a local nonprofit that serves senior citizens in Wellington and Royal Palm Beach.
The nonprofit provides transportation services, as well as several other programs.
"We do provide transportation," Gutman said. "We have different programs. We provide nonmedical soft services to residents 65 and older who are choosing to age in place in Wellington and Royal Palm Beach."
The organization has three main programs: Neighbor to Neighbor, the Nonperishable Food Pantry and a Hospitality Program. The first provides transportation to both medical and nonmedical appointments, such as trips to the grocery store. The Nonperishable Food Pantry has nonperishable foods, hearing aid batteries, hygiene products, hurricane supplies and assistive devices donated from the community.
The Hospitality Program includes social phone calls made daily or weekly, and social visits for seniors who are lonely and homebound. Visits can mean playing cards or board games, or simply just talking.
"Respite companionship allows the caregiver the ability to confidently step away for a few hours knowing that their loved one is safe," said Gutman, adding that this program is in high demand for people suffering with ailments like Parkinson's or Alzheimer's.
In this program, volunteers go once or twice a week for one or two hours.
All volunteers must go through both fingerprinting and background checks through the Palm Beach County Sheriff's Office. The PBSO also refers potential participants to the program when they see a need.
While there is no limit on the age of a volunteer, those in high school wishing to gain community service hours must volunteer with a parent.
To avoid duplication of services, Wellington Cares partners with local high schools, scout troops, churches, restaurants and individuals.
"There is a local church that provides gardening and things around the outside of the house," Gutman said. "Our volunteers meet every month, and the meetings consist of bringing in a guest from the community that also provides senior services to keep volunteers up to date on what is out there so they can share it with others."
The Wellington Cares transportation program is different from other senior transports in that they provide door-to-door service. Often two volunteers are needed to ensure a participant is escorted to and from their appointments, and one will always be with the resident to be a second set of ears and to take notes for families on request. The program is free, and tips are not accepted.
The program began working in Royal Palm Beach just recently, and in 2021 logged 600 volunteer service hours for the area. Out of the 131 participants that year, 26 were Royal Palm Beach residents. This year, the number has risen to more than 50 Royal Palm Beach resident participants.
"Word is getting out there, and people are wanting to utilize our services," Gutman said. "Volunteers find out about us by word of mouth. They call me, and I visit with them. We try to keep it very simple and very friendly."
Visit www.wellingtoncaresorg.com to learn more.
In other business:
• The council unanimously approved all consent agenda items, including one to purchase furniture for the new Royal Palm Beach Village Hall now under construction. At the meeting, the council got an update on the project and learned from staff that the new building will likely be delayed a bit longer before staff can move in. The goal is to move in April, but it will likely be May 2023 before the building is ready.
• Goldfish Swim School received approval for an indoor facility at 10109 Southern Blvd. in the Village Shoppes plaza. Most of the students will be infants and toddlers, with lessons beginning for kids as young as four months. The in-ground pool will be four feet deep and kept at a warm temperature. The franchise is already in Margate and Pembroke Pines, in addition to being across the U.S. and in Canada. Classes will be offered at various times to allow for working parents to still be able to bring their children.
• Approval was given to Towercom VIII-B LLC and a resolution was adopted to allow construction of a 132-foot antenna at 10719 Southern Blvd., along with security fencing surrounding the ground equipment.
• The School District of Palm Beach County received approval for a text amendment that will allow construction of a new sign at Royal Palm Beach High School that will give the school district the opportunity to use the sign for public announcements.