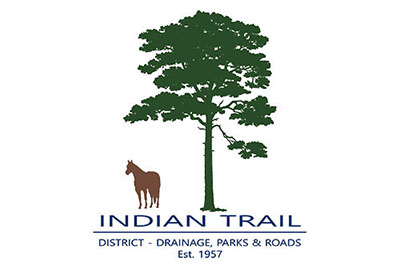 Twenty traffic tables will be added, and 40 existing tables eventually will be redone, in an effort to slow fast-increasing vehicular traffic after an amendment to the R-3 Road Project was approved by the Indian Trail Improvement District Board of Supervisors at their Wednesday, Nov. 16 meeting.
"We're seeing a lot more traffic out here… and an increase in accidents and an increase in speeding, which is not good," ITID Executive Director Burgess Hanson told the board. "We're seeing an urgency that this needs to happen. So, we want to get this implemented as quickly as possible."
ITID Attorney Frank Palen wrote a memo supporting the plan.
"This increased traffic will come from drivers attempting to avoid roadblocks and congestion arising from the simultaneous expansion of Palm Beach County thoroughfares within and immediately surrounding the district," Palen wrote. "The reconstruction of Seminole Pratt Whitney Road and Northlake Blvd., in particular, is expected to divert large numbers of drivers from these county roads into and through the district's adjacent and interconnecting road system."
He said that there is already an average increase of approximately eight percent on ITID roadways. "There is also an impact from the Minto development in the City of Westlake," Palen added.
The plan is to piggyback the $936,000 project with Wynn & Sons Environmental Construction Company, through an existing contract with the county. The contract runs out at the end of 2023, but that will be enough time to complete the tables, Palen explained, adding that money for the tables is available in the capital projects fund created for the R-3 Road Project.
The work will be broken into two priority zones, with the area north of Orange Blvd. and south of Northlake Blvd. and east of Seminole Pratt Whitney Road and west of 120th Avenue North to be priority one, said Hanson. Priority two will mostly include areas west of Seminole Pratt Whitney Road.
"I don't support doing any speed tables on any road that needs to be redone," ITID Vice President Betty Argue said. "It makes absolutely no sense that we do that."
In those cases, it would be better to repave the roads and redo speed tables as one project, Argue said.
After a brief recess in the meeting, a compromise was reached. No existing tables will be removed in Phase 1 of the project, but some tables will be added with 23 feet of fresh pavement on either side. Doing so will allow future repaving of those roads without having to redo the speed tables again.
In other business:
• The supervisors heard that ITID finished $1.6 million over the planned budget for the 2022 fiscal year that ended Sept. 30. Most of the overage was caused by increased fuel costs and the need to defend itself against litigation, Hanson said.
However, because personnel costs for the fiscal year came in lower than expected, the actual overage was $1,007,952, according to staff.
• The supervisors rejected a proposal from Tower Engineering Professionals to construct a 165-foot cell tower in a 40-foot-by-40-foot section of Acreage Community Park's north parking lot. "It takes up too much parking, and it's too close to the ball fields," Hanson said.
• The supervisors learned that ITID crews planned to start laying sod on the north athletic field at Acreage Community Park this week with the hope that the surface will be ready by Feb. 1.
• The supervisors heard from Hanson that the district needs to be aware of Loxahatchee Groves' possible interest in annexing some ITID land along Southern Blvd. Allowing such a move to go unchallenged could cost ITID valuable commercial property if the district ever decides to incorporate, he said, and put The Acreage in position where the only "gateways" to the community would be though Loxahatchee Groves or Palm Beach Gardens.
• The supervisors learned that ITID staff plans to further coordinate with the Palm Beach County Sheriff's Office to ensure a safe and less contentious Citrus Grove Halloween event in 2023 after complaints of both over- and under-zealous law enforcement at the most recent event.
Though not a district-sponsored event, the gathering along Citrus Grove Blvd. near Citrus Grove Park has become a long-standing tradition, Argue said.
"They've added food trucks, and each year it evolves a little more," she said. "Our focus, and the PBSO's focus, is on safety."
The effort may include a public awareness campaign to let residents know what activities and vehicles are allowed in the park and on the surrounding streets.