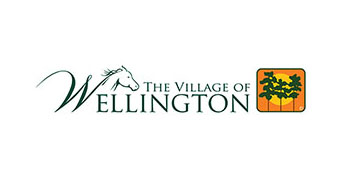 The 2022 Wellington Hometown Holiday Food Distribution was made possible thanks to the generous contributions of local sponsors.
Wellington Regional Medical Center donated 100 turkeys. The Mall at Wellington Green and Humana each donated $1,000 toward the purchase of additional non-perishables. Feeding South Florida donated fresh produce, including corn, oranges, peppers and eggplant. Professional Concessions Inc. donated a refrigerated trailer to store the turkeys for two days prior to the food distribution.
Thanks to these important partnerships, the Village of Wellington was able to register 250 residents for the distribution, which included a 10-pound-plus turkey, a bag of Thanksgiving-appropriate food items and a bag of fresh produce.
Any food items not picked up at the food distribution on Wednesday evening were delivered to families in need identified through the Palm Beach County Sheriff's Office and Wellington's Community Services Department, as well as the Boys & Girls Club. The Crowned Pearls of Wellington took the remaining non-perishable bags to be delivered to those affected by Hurricane Ian in Fort Myers.