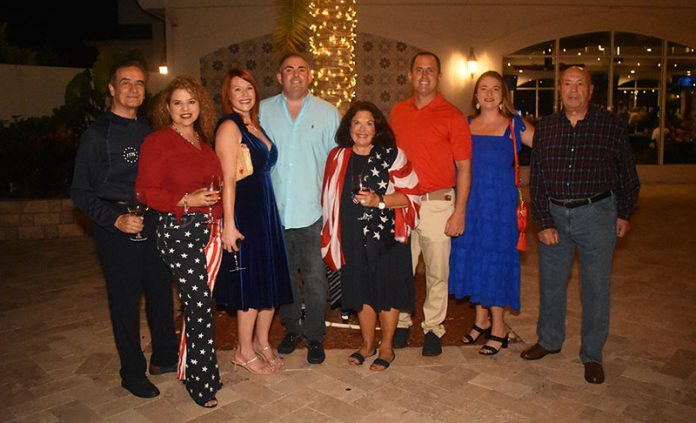 The Wellington Community Foundation had a record-breaking turnout at the 2022 Red, White & Blue Jeans "A Salute to Our Heroes" event held Friday, Nov. 11 at the Wellington National Golf Club.
Thanks in part to Diamond Sponsor Tom & Regis Wenham, Ruby Sponsor Wellington Regional Medical Center, and Table Sponsors Seacoast Bank, Palm Beach Urology, Lesser Lesser Landy & Smith, Boynton Financial Group, Dr. & Mrs. Gordon Johnson, Terri Kane, Jim & Paula Sackett, Medicare Maggie, Wellington The Magazine/Town-Crier Newspaper, along with all of the donors, supporters and community partners, the foundation has raised more than $100,000 to date with donations still coming in.
The night was filled with touching ceremonial moments, which honored not only all the veterans in attendance, but also those who did not make it home. The event began and ended with an empty chair ceremony led by veteran Al Ziker.
The foundation continues to support and improve the quality of life for some of Wellington's most vulnerable residents by providing food, home repairs for seniors, school uniforms, backpacks, camp programs, equestrian programs for disabled students, school grants, college scholarships, as well as packages that include socks, underwear, sneakers and an age-appropriate gift for children to open on Christmas morning, many of whom would go without if not for the help of their neighbors.
For more information about how to become involved, visit www.wellingtoncommunityfoundation.org. The foundation only exists because of the generosity of others. Consider donating and help them in "Building A Stronger Community."