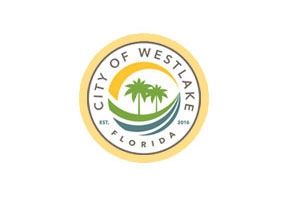 Christ Fellowship, a large South Florida church with more than a dozen locations, will open its doors Sunday, March 5 in the City of Westlake with services at 9 and 11 a.m. — and in doing so, make history.
It will be the 14th Christ Fellowship location, but the first church building in the young city that came into being in 2016 and is now one of the fastest-growing municipalities in the state.
"When the initial plans for the City of Westlake were being finalized, we knew that we needed and wanted to be a part of this new community," Senior Pastor Todd Mullins said in a video posted on the church's web site.
"I am thrilled beyond measure that Christ Fellowship is opening here," Westlake Mayor JohnPaul O'Connor said. "It's a dream come true for our community. It will change the whole landscape out here."
Christ Fellowship is well known for its modern, up-tempo music ministry; broad and interactive children's programs; emphasis on creating neighborhood Bible study groups among members; faith-based counseling services; and the use of big-screen video to deliver sermons from its primary location on Northlake Blvd. in Palm Beach Gardens to its multiple campuses in Palm Beach, Martin, St. Lucie, Indian River and Okeechobee counties. The church also has active prison and online ministries.
"We're located in Westlake, but we don't see ourselves as just Westlake's church," said Jonathan Ferguson who, along with wife Natalie, are the Westlake campus pastors. "We want to be a church for people in Loxahatchee and The Acreage — for this whole area."
To emphasize that point, Ferguson attended the Feb. 15 meeting of the Indian Trail Improvement District Board of Supervisors.
"We want to do everything we can to serve you guys," he said during the time for public comment. "We'd love to know your needs and how we can partner with you as the governing board of this area to love on your community and to help out where we can."
O'Connor agreed that "Christ Fellowship really, really wants to be partners with the community."
According to the church's web site, the grand opening will include "live worship music, a practical teaching and tons of fun for everyone." Additionally, there'll be a bounce house for kids and family games, Ferguson said.
"As always, we'll be focused on faith, family and fun," he said.
Located on 12.7 acres off Ilex Way at 16561 Waters Edge Drive, the 38,000-square-foot worship center features an 800-seat sanctuary.
The site plan, approved in December 2019, also anticipated a 25,000-square-foot "ancillary facility," but those plans have been postponed, Ferguson said. The campus was originally scheduled for completion in December 2020, but was delayed due to the pandemic. No problem, said Ferguson, "It's all in God's timing."
Ferguson, who grew up in Fort Lauderdale, has a bachelor's degree and master's degree in social work from Southeastern University in Lakeland. Natalie Ferguson, a native of Knoxville, Tennessee, has a degree in organizational management. Both have worked for Christ Fellowship for five years.
After working in counseling for a time, Ferguson said he "realized I wanted to be able to tell people about Jesus" and answered a call to ministry.
Westlake was barely incorporated three years when Christ Fellowship made plans to add the community to its roster of locations, and in December 2019 purchased the land from Minto Communities USA, the area's largest landowner and developer.
Ferguson called the decision by Founding Pastor Tom Mullins, Senior Pastors Todd and Julie Mullins, and the church's Board of Elders "spiritual intuition" regarding the success Minto would have in developing Westlake.
Before the Westlake project, the nearest Christ Fellowship location has been the one in Royal Palm Beach at the corner of Southern Blvd. and State Road 7.
Coupled with the growth in the Acreage/Loxahatchee area, and the Arden development off Southern Blvd., the Westlake campus has a population base of some 60,000 to draw from — and growing.
"Having a place to worship is an essential aspect of our lives," O'Connor said. "Christ Fellowship [Westlake] will be a beacon of hope and inspiration."
Now, with the grand opening just days away, Ferguson said, "We're feeling excited and very blessed."
For more information, visit www.christfellowship.church/locations/westlake.