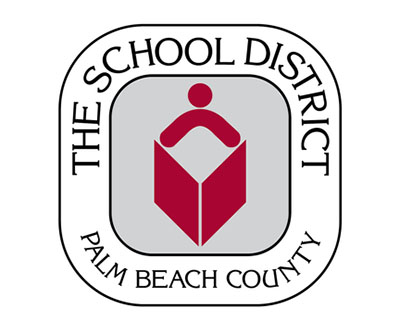 In a matter of hours, more than 260 Wellington students were zoned into a new high school south of the village — then they were plucked back out.
It all happened at one school board meeting, in a whipsaw episode showing just how contentious the process of drawing boundaries can be for Palm Beach County's first new high school in nearly two decades.
The matter of where to draw the attendance map for Dr. Joaquín Garcia High School steams toward possible resolution in March in the nation's 10th largest school district, though the last meeting proved anything but predictable.
The Palm Beach County School Board initially voted 4-3 on Feb. 15 to move students in southeastern Wellington to the new school opening next fall, only to reverse course on a 5-2 vote later in the same meeting.
At the heart of the debate sat Wellington, alternately portrayed as an affluent community throwing around unseemly weight, and a place where families simply ask for continuity at top-rated schools.
"I think Wellington has received a bad rap in this process," said School Board Member Marcia Andrews, who represents most of the western communities, including Wellington and the site of the new school itself.
She spoke at a moment when it appeared village students would be leaving Wellington and going to the new school.
"You won't be on the line when I hear from the parents," Andrews said. "They're going to be devastated."
At first, a slim board majority voted to switch a parcel of Wellington known as 179a to Garcia at the urging of speakers, including Mabel Melton, a member of the school district's Advisory Boundary Committee and a representative of the Hispanic Education Coalition.
She spoke as a dissenting voice against the boundary committee's recommendation to the school board to keep the contested part of Wellington, slotted for Garcia in the earliest proposals, in the zone for Palm Beach Central High School.
"Wellington got everything it wanted," Melton said. "That is not fair. That is not equitable."
That result came after more than 20 hours of public meetings by the boundary committee, thousands of pages of e-mails, and public comments from parents, students and elected leaders.
The part of the Palm Beach Central territory in question, narrowly connected to the rest, is sometimes described as a "bow tie." Much of it is physically closer to Garcia than to Palm Beach Central, prompting questions throughout the process.
It was as if Wellington had a "magic pen," Melton said, to draw lines where it wanted.
Wellington uses village dollars to support its public schools, and the community connections extend well beyond that, Andrews said. For example, Polo Park Middle School has an engineering program that feeds into a complementary specialty at Palm Beach Central, she said.
"We really did Wellington in tonight, and I don't think we thought about it," Andrews said. "All of these children that have been in these programs, they're not going to be able to take it to the next level."
School Board Member Alexandria Ayala, who proposed the 179a shift to Garcia, rejected the idea she was insufficiently acquainted with views in Wellington.
"I am educated about Wellington," Ayala said. "I have heard the commentary from Wellington parents. I'm not dismissing that. I'm simply standing up for my constituents and looking at this from a 30,000-foot view."
Ayala questioned whether concerns about disruptions in Wellington were being allowed to outweigh hardships experienced by parents and kids in other communities. The City of Greenacres, for instance, could wind up sending children to five different high schools.
The map for the one new high school has cascading effects across nearly half of the countywide district, as planners try to balance enrollment at various schools that have too many or two few students compared to their designed capacity. But each proposed change risks forcing some people to change schools, take a longer bus ride, separate from friends, or go to a school whose academic credentials may be unproven or not as attractive as families hoped.
To tidy up the map on the "bow tie" issue, Palm Beach County School Superintendent Michael Burke proposed moving another Wellington parcel south of Forest Hill Blvd. to Palm Beach Central's territory from that of Wellington High School. Amid objections from parents that they were not given any notice about changing schools, he acknowledged that as a "mistake," and the board backed away from the idea.
In the end, a board majority relented on 179a after hearing about potential disruptions to elementary, middle and high school feeder patterns in Wellington. Any temporary crowding at Wellington schools will theoretically be relieved by a new western high school planned northwest of the village in five or six years, supporters argued.
Indeed, Wellington students could be moved and then face further reshuffling for the newer western high school, Wellington Councilman Michael Napoleone said.
"Moving 179a to Garcia doesn't solve a problem, it just kicks the can down the road," he said.
The next scheduled school board vote comes March 29. For the moment, Wellington students seem set to stay in the village, if the latest plan standing wins final board approval, though if any further substantial boundary changes are proposed, the process could extend beyond that meeting.
The issue has stirred controversy for months. Social media posts from Wellington residents alerted parents in The Isles, Grand Isles, Wellington Shores and Versailles neighborhoods that their students could be moved from Palm Beach Central.
Garcia is set to open in August on Lyons Road, north of Lantana Road, in suburban Lake Worth. The school is expected to hold about 2,500 students by the 2027-28 school year. It is named after the late Dr. Joaquín García, a Cuban-born local businessman and founding member of the Hispanic Education Coalition of Palm Beach County. He died in 2021.