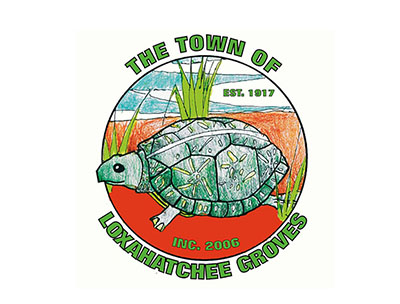 Two weeks after requesting design changes at a planned medical office building, the Loxahatchee Groves Town Council approved the project unanimously on Tuesday, Feb. 21, thanking the developer for working with them to give the new Palm Beach Orthopedic Institute building a more "country" feel.
PBOI is slated to be part of the Groves Town Center project on the north side of Southern Blvd., just east of B Road. At nearly two acres, the parcel is just north of the existing Aldi store at a site designated as Pod C of the overall project.
The orthopedic practice, which has several locations across the county, plans to build a 20,200-square-foot, two-story building, which is 45.9 percent of the 44,000 square feet of approved commercial office space in the Groves Town Center project.
After being given two weeks to make updates, Brian Cheguis of iPlan & Design, agent for the developer, returned with a number of design changes.
"You all had some concerns," he said. "We heard those concerns, and we worked diligently with your staff over the past two weeks. We did updates and worked on the landscaping, pedestrian facilities, the focal point and, most importantly, on the architecture."
One change incorporates split rail fencing into the project on the east side and the north side, where the pedestrian traffic comes through.
"This is a really nice pedestrian element that gives it more of a country feel," Cheguis said.
He also noted that an orthopedic-themed sculpture will serve as a focal point for the project's entryway.
Councilwoman Phillis Maniglia asked that they consider using a local artist to design the sculpture element. Cheguis said that a professional public art consultant will lead that process, but he would have no problem using a local artist.
Other changes included adding pollinator plants at the side near the water catchment pond to encourage biodiversity. They also pulled back on the use of palm trees in the project and replaced them with southern live oaks and other "country-looking" trees.
Regarding concerns with the overall architecture of the building, the architect came up with three design options for the council to choose from.
These included changes to the roof design and decorative elements to the columns and parapets to fit better into the town's existing architecture.
In reviewing the different design choices, the council was split between options B and C, ultimately voting unanimously to approve Option C.