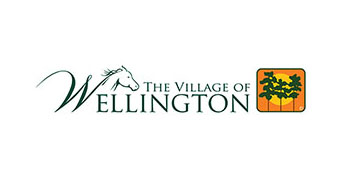 Wellington is planning more pathways for hikers, bikers and anyone else, but where these run beside existing horse trails, one of the village's advisory boards wants to tug the reins for a moment with a question or two.
Take a planned multi-use trail along the C-2 Canal from Greenview Shores Blvd. to Ousley Farms Road, a project that could secure money by 2025. It would run beside a horse trail already in place, Wellington's Equestrian Preserve Committee heard at a meeting held Wednesday, March 1.
"Is there a fence that divides the equestrian from the multi-use, or a hedge or anything like that?" Committee Member Dr. Rachel Eidelman asked.
"It's not proposed now, but if that is a recommendation of the committee, that is certainly something that we would consider," Village Engineer Jonathan Reinsvold said. "We have those in other places, which is highly appropriate for the area, and it's a relatively inexpensive option."
In due course, the committee voted unanimously to recommend that the village consider such an option.
Not all proposed multi-use paths run close to horse trails, and some are merely speculative at this stage. One possibility lies south of Southern Blvd. along the village's northern border. It could wind up being part of a plan to dig out space near the canal to hold water after storms, though a trail is not yet funded, village officials noted.
Committee Chair Jane Cleveland asked if trail riders are being asked for their feedback.
Village officials said that they want to emphasize soliciting more public input, and are testing a phone app, for example, that would allow interested users to say what they think about a given idea.
With the prospective expansion of multi-use trails and other ways to get around, Committee Vice Chair Haakon Gangnes called for a review of safety signs on roads and trails in places where horses and vehicles come into close proximity. He cited examples of signs from Ireland that rely heavily on pictures or symbols, and not exclusively on words.
Not everyone who lives in Wellington is automatically familiar with horses or taking them into account while driving, Gangnes said.
"We've got to do something to kind of tell motorists how they should proceed," he said.
The committee instructed staff to present an inventory of existing signs at its next meeting in preparation for further discussion on the issue.
Not on the meeting's agenda but still popping up in public comments was the plan known as "Wellington 3.0" proposed by Mark Bellissimo, managing partner of Wellington Equestrian Partners LLC. His group controls more than 550 acres in the village's southern equestrian area and wants to consolidate equestrian events at one larger, improved venue and build a hotel, retail shops and additional housing.
It's an issue that has stirred intense feelings, generated friction between various players over many years and highlighted competing visions for what the village's equestrian future should be.
More than one opponent of the "Wellington 3.0" plan spoke up at the March 1 meeting, including former Wellington Mayor Bob Margolis. He questioned why the Equestrian Preserve Committee was not meeting as often as it should. It was the group's first meeting since October.
"Wellington is at a tipping point right now," Margolis said.
Members said they did not always have anything on the agenda, and there was no point in wasting time when they did not.