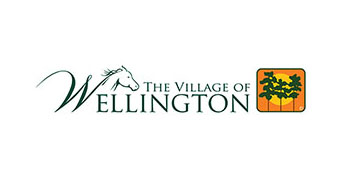 A planned Wellington restaurant that lets foodies bring along fido is winning wags of the tail so far from a village board.
The Lazy Dog restaurant wants a rules change that would allow it and any like-minded eateries in Wellington to welcome dogs to an outside dining area.
"Bringing man's best friend to our patio is a big part of our operation and something we'd like to bring to our future operation here in Wellington," said Jared Taylor, representing the chain with more than 30 locations in California, Texas, Georgia and other states.
After a discussion, Wellington's Planning, Zoning & Adjustment Board, chaired by Jeffrey Robbert, gave unanimous approval to the idea at a meeting Wednesday, March 15.
The restaurant is slated to be part of the Lotis Wellington development on the west side of State Road 7, north of Wellington Regional Medical Center.
A Lazy Dog location west of Boca Raton is already operating with Palm Beach County approvals, officials noted.
Yes, the chain offers a dog menu that includes a complimentary water bowl and $5 hamburger and chicken bowls. People food at the Boca Raton site includes meatloaf and other "TV dinner" style offerings, along with various brunch and beer-club enticements.
Members of the village's zoning board asked about reactions after approximately a year of operation in the Boca Raton area.
"The feedback has been relatively positive," said Dewayne Mitchell, vice president of design and construction at Lazy Dog Restaurants. "Every once in a while, we'll get a dog that's unruly. Where we get the feedback is when we make them leave."
Customers who fail to clean up after their dogs, or have a dog who is barking or being disruptive, can be asked to leave after a warning, company officials said. The restaurant generally offers to cover the tab, they added.
On an informal level, restaurants in the village sometimes allow lapdogs or other pets in outdoor seating areas, board members and village staff members noted. Specific local rules on the issue would give more opportunity for enforcement or clarification of what is allowed, if needed.
In other business, the board approved changing the land-use designation for 45 acres of what is known as the Moncada property, located 3.5 miles south of Southern Blvd. on the west side of Flying Cow Road.
The village recently acquired the property with the help of state grants, and it is expected to be added to efforts to mitigate flooding and filter water in the adjacent Wellington Environmental Preserve.
The area also features recreational trails.
The board approved a change from Palm Beach County's rural residential designation to Wellington's conservation land use designation.
"I think it's a boon," Board Member Adam Rabin said.