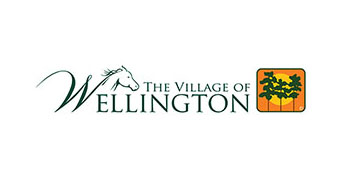 Wellington invites the community to attend its third annual Health & Wellness Fair, offered in combination with the weekly Food Truck & Music Series event on Thursday, April 13 along Wellington's Town Center Promenade (12150 W. Forest Hill Blvd.).
The Food Truck & Music Series occurs every Thursday from 5 to 9 p.m. Approximately 10 to 12 food trucks attend each week alongside live music. The April 13 event features the Livesays at 6:30 p.m., self-described as "Heartland Rock revivalists offering up a blend of Americana and Roots Rock infused with pop, blues, funk and soul."
In addition to food trucks and live music, visitors will have the opportunity to attend the free Health & Wellness Fair from 5 to 7 p.m. Visit a variety of health and wellness vendors offering services and support for all ages. Donate blood with OneBlood's Big Red Bus, receive free health screenings, information and giveaways, learn about Wellington fitness programs, and participate in a free "Low Impact Aerobics with Paula Bruce" class demo at 5:30 p.m.
For more information on the Food Truck & Music Series and the Health & Wellness Fair, including a list of participating vendors, visit www.wellingtonfl.gov/events.