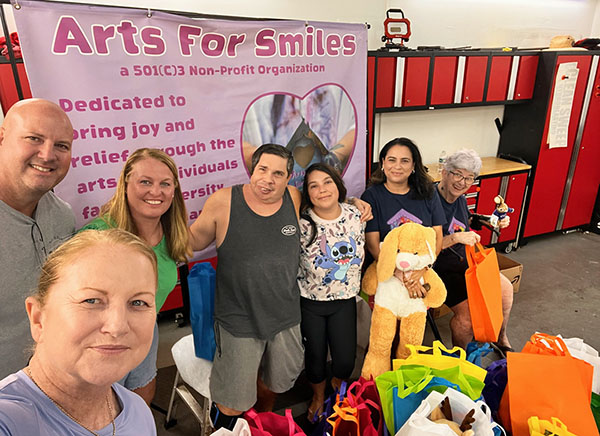 Where there is love there is hope, and where there is art there is joy, as the local nonprofit Arts for Smiles recently organized community donations and delivered more than 100 spring care packages filled with snacks, stuffed animals, candy and art.
The special packages were distributed to Belle Glade families as well as several families within the Wellington and West Palm Beach areas.
Arts for Smiles is dedicated to bringing joy and relief through the arts to individuals facing adversity, with a primary focus on children.
"We believe that having a creative outlet, particularly in times of adversity, eases distress, and restores hope and positive energy to help move us forward," founder Carolina King said. "For our next project, we would love to get sponsors for our upcoming visits to Kids Cancer Foundation in the summertime."
If you would like to donate or volunteer, visit www.artsforsmiles.org.