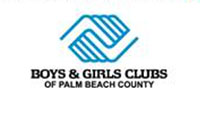 In honor of the 10th anniversary of the Neil S. Hirsch Family Boys & Girls Club in Wellington, the club has partnered with the Village of Wellington and the Central Palm Beach County Chamber of Commerce to present a "Day For Kids" on Saturday, April 15 from 10 a.m. to 1 p.m. at the Neil S. Hirsch Family Boys & Girls Club, located at 1080 Wellington Trace.
All Wellington children are invited to this celebration, which will include free food as long as the supplies last, slides, free shirts for the first 300 kids, Kona ice, a foam party, face painting, entertainment, local vendors and more.
"The late Neil Hirsch was a huge supporter of Wellington's children. He would be so proud to see how his Wellington Boys & Girls Club is making a difference in the lives of so many children," said Jaene Miranda, president and CEO of the Boys & Girls Clubs of Palm Beach County. "This event is a wonderful way for the community to honor Neil's legacy while providing a fun day for our families. We thank the village for all they do year after year to support our efforts and for partnering with us on this special day."
Hirsch passed away in 2021 and is remembered by the community as a highly involved supporter of the club. In 2012, Hirsch made the lead gift to construct a new club building in Wellington. The generous donation made it possible for the club to more than triple in size.
For more information, visit www.bgcpbc.org.