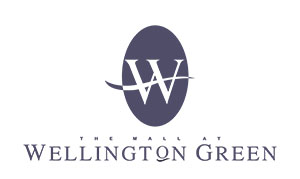 Upcoming events at the Mall at Wellington Green include a Mommy & Me Dance Party and a Wellington Regional Medical Center Hiring Event.
The Mommy & Me Dance Party will be held Wednesday, April 26 from 10:30 a.m. to noon. This free event will be held in the Grand Court. Mommy & Me events are perfectly designed for children five and under. Gather the little ones and come to the dance party featuring the popular arts and music center Rhythm & Hues.
The WRMC Hiring Event will be held Saturday, April 29 at the District @ Wellington Green. If you're interested in starting a career, or building on your present career, join hospital representatives for a unique hiring event.
Meet and learn more about the positions available across all departments and disciplines while enjoying lite bites and conversation. Bring your résumé and be prepared for on-the-spot interviews. For more information, call WRMC Human Resources at (561) 798-8544.
The Mall at Wellington Green is located at 10300 W. Forest Hill Blvd. For more information, call (561) 227-6900 or visit www.shopwellingtongreen.com.