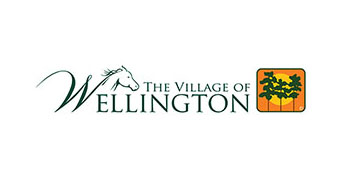 The Village of Wellington is excited to announce a four-day grand reopening event later this month to celebrate the completion of the Town Center Phase 2 Capital Improvement Project and the much-anticipated reopening of the Wellington Amphitheater.
The grand reopening event will be held Memorial Day weekend at the Wellington Amphitheater (12100 W. Forest Hill Blvd.), Thursday, May 25 through Sunday, May 28. A ribbon cutting with the Wellington Village Council will take place on Thursday, May 25 beginning at 6:15 p.m.
Wellington invites the community to come enjoy live music tributes to such artists as the Eagles, Journey, Steely Dan and Billy Joel, in addition to food trucks, live entertainment, bounce houses, vendors, games and activities for the entire family.
To learn more information about the event, along with each day's schedule, visit www.wellingtonfl.gov/amphitheaterreopening.
Interested in sponsorship opportunities? Contact Cultural Programs & Facilities Manager Jenifer Brito at jbrito@wellingtonfl.gov or call (561) 753-2476 for more information.
Meanwhile, Wellington's popular Scott's Place Barrier-Free Playground is set to reopen on Monday, May 15.
After being closed in July 2022 due to construction activity for the Town Center Phase 2 project, the playground is now ready to reopen. As the project nears completion, Scott's Place is scheduled to resume regular hours of operation.
Scott's Place Barrier-Free Playground was made possible by a generous donation from Wellington residents Del and Barbara Williamson in honor of their son Scott, who passed away at age six. The playground is designed to meet the needs of both able-bodied and disabled children.
The playground includes a full acre of accessible playground equipment, including sensory items, shades, slides, swings and wheelchair ramps.
Regular hours of operation for the playground are Monday through Saturday from 7:30 a.m. to 9 p.m., and Sunday from 7:30 a.m. to 7 p.m.
For more information about Scott's Place, along with other Wellington parks and playgrounds, visit www.wellingtonfl.gov/parks.
The Town Center Phase 2 Project, underway since April 2022, builds off the success of the lakefront promenade and docks (Phase 1), providing greater use of the amphitheater by expanding the overall grass and seating area for events.
Additional improvements to the site include: a designated food truck parking area; a gateway plaza with seating, sun sails and brick pavers; a holiday display area; improved parking near the existing Wellington Community Center; picnic pavilions; and a portable restroom area.
Town Center Drive was also relocated to minimize pedestrian crossing and prioritize pedestrian safety.