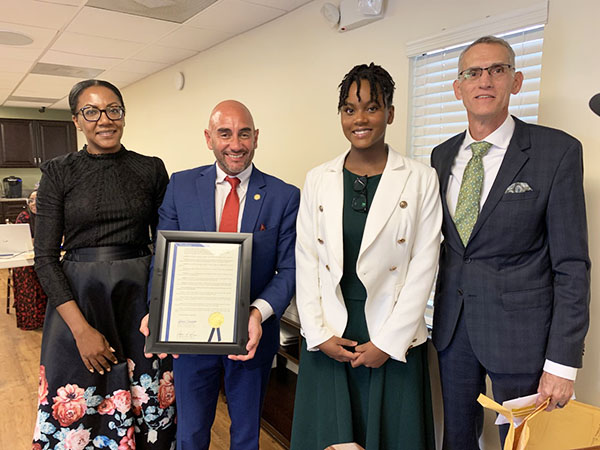 Members of the Westlake City Council and the Seminole Improvement District (SID) Board of Supervisors met in a joint workshop Wednesday, April 26 to begin shaping the vision for a planned 50-acre park off Seminole Pratt Whitney Road.
The site, directly south of Seminole Ridge High School, is "the last open space in the city, the last open space for miles," SID President Scott Massey said. "It's important to keep it flexible."
Even though serious construction of the park is likely a couple of years away, Kenneth Cassel, who manages both the city and the district in which it resides, said, "It's important to set the scope of programming because that impacts everything else. Without the vision, you can't create a game plan for financing or anything else."
The park likely will be phased in over a three- to five-year period depending on financing, which could come in the form of grants, taxes, bonds or some combination.
"We want to make sure we're getting the biggest bang possible for every buck spent," Cassel said.
Council members and supervisors were shown five concepts developed by the landscape architecture firm Cotleur & Hearing, which does much of the design work in Westlake for its principal developer, Minto Communities USA.
The common elements in all of the concepts were a walking trail, restrooms, at least six soccer fields, numerous pickleball courts, a "tot-lot" playground, hook-ups for a portable concert stage and a number of food trucks, along with 275 automobile parking spaces and 100 golfcart parking spaces.
Some of the concepts also include tennis, basketball and beach volleyball courts, concession stands and a two-story, 7,000-square-foot community center.
Councilwoman Charlotte Leonard urged planners to keep at least one basketball court in the mix but said she was impressed with the playground area for younger children.
"We see this as becoming a gathering place… where moms bring their kids on Saturday mornings," said Donaldson Hearing of Cotleur & Hearing.
Mayor JohnPaul O'Connor asked about including baseball and softball fields.
Councilwoman Pilar Valle Ron suggested construction of several tiki hut-type structures with barbecue grills that can be used for family gatherings.
Now that Hearing has direction from both boards, his team will sharpen plans.
"This park is going to be an incredible asset for the community [of Westlake] and for the entire western communities," O'Connor said.
After the joint workshop, the Westlake City Council met for its April session. During that meeting:
• The council congratulated Western Pines Middle School student Isabelle Jo Petit for taking second place in the statewide "If I Were Elected Mayor" essay competition conducted by the Florida League of Mayors. FLM Executive Director Scott Dudley was on hand to present a plaque and a gift certificate for $250 to Petit.
• The council approved a replat of the Terraces of Westlake. The 23-acre property is on Ilex Way just east of the new Christ Fellowship Worship Center. The property will eventually have 250 total units, including 109 attached single-family townhouses.
At a brief meeting on May 2:
• The council approved the first reading of an ordinance that amends the city's comprehensive plan to update the Five-Year Community Investment Program.
"Our development numbers are pretty much what we projected five years out," Cassel said. "Many of our projects that didn't have to be built [at this point] are already built."
• The council heard that according to the Palm Beach County Supervisor of Elections Office, there are now 3,097 voters registered in Westlake.
• The council moved its regular July meeting to July 11, since it would otherwise fall on the Fourth of July.