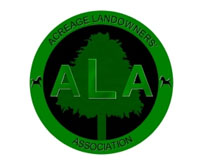 The Rock Your Park concert series will be returning to the Acreage Community Park amphitheater in October with monthly shows scheduled through March 2024.
Bob Morgan, president of the Acreage Landowners' Association, which is underwriting the series, is hoping that the upcoming shows can get more traction than a three-concert series in the spring.
"There were a lot of issues," said Morgan, whose organization successfully promoted a six-concert series in 2021. Morgan cited weather, conflict with other events but mostly politics for the 2022 struggles. The ALA supported a vote on incorporation for The Acreage, a divisive issue that eventually failed in the Florida Legislature.
"With that behind us — the national and local politics — the concerts are free, so there is no reason not to come," Morgan said. "It's a great opportunity for the community to come together."
And not just Acreage residents, but those from all across the western communities, said event producer Davis Clapp, a fixture in the South Florida music community and an area resident.
"It's for everybody out here," he said. "We're all one big community."
To that end, Clapp and Morgan are scheduling the concerts beginning at 6:30 p.m. on Sunday nights. The timing is to avoid conflicts with a similar series on Friday nights in Royal Palm Beach and Saturday nights in Wellington.
"The bands are thrilled because it gives them one more night to play, which is great for them, especially if they're already in the area," said Clapp, who was the longtime road manager for the Eagles tribute band the Long Run. Each of the booked acts focuses on reproducing the music of certain bands or eras.
Food trucks, vendors of various kinds and a bounce house for younger kids will begin at 5 p.m. and the shows will end by 9 p.m., recognizing that Mondays are school days, said Morgan, who emphasized that no tax dollars are being used to fund the shows. "It's all sponsorship driven," he explained.
"We don't have a budget. We're trying to get the local business community to get behind this," said Clapp, noting that his Discretion Entertainment production company will be taking no profits out of the concerts. "Any profits will be put back into bringing in more shows."
The shows scheduled for the upcoming series are: Sunday, Oct. 29 featuring the Long Run Band (Eagles); Sunday, Nov. 19 featuring Majesty of Rock (Journey/Styx); Sunday, Dec. 17 featuring Petty Camp (Tom Petty/John Cougar Mellencamp); Sunday, Jan. 14 featuring Erasmith (Aerosmith); Sunday, Feb. 18 featuring Ticket to the Moon (Electric Light Orchestra/ELO); and Sunday, March 17 featuring Celebrate (Three Dog Night plus 1960s and 1970s rock).
Guests are welcome to bring lawn chairs and umbrellas, but not tents, Morgan said.
Right now, Morgan and Clapp are looking for sponsors to support the series. Sponsorships range from $500 to $1,250.
For more information, visit www.acreagelandowners.com.