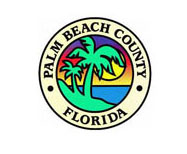 The United States Environmental Protection Agency has awarded $500,000 to Palm Beach County through the Department of Housing & Economic Development to assist in assessing brownfield sites.
A brownfield site is a property where the redevelopment or reuse may be complicated by the presence or potential presence of a hazardous substance, pollutant or contaminant. Once site assessments are completed and the appropriate cleanup has been accomplished, communities experience many environmental, social or economic benefits, including an increase in property values, from this important tool.
"This funding is essential in assisting in the revitalization of communities where these sites are located, and complements the department's Brownfields Revolving Loan Fund that assists developers in the remediation of contaminated properties, whether for housing or commercial use," explained Sherry Howard, deputy director at the Department of Housing & Economic Development.