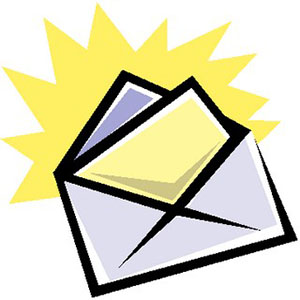 Through hundreds of phone calls, conversations and meetings with families, elected officials, equestrians and business owners across the Village of Wellington, I have learned a tremendous amount about this community of 65,000 people with an incredibly proud and important equestrian heritage.
As an experienced real estate developer, I am familiar with the skepticism when one arrives with new plans. The strength of community, engaged citizens, passion for the equestrian sport and devotion to quality of life are sources for this concern, and are the same reasons we were attracted to Wellington and our desire to invest $375 million in this community to bring The Wellington Equestrian & Golf Club to life.
The Village of Wellington is an extraordinary community defined by its stable government, strong schools, beautiful parks, businesses and a dynamic equestrian industry.
We thought it would be helpful if we answered some basic questions:
Who are we?
Wellington Lifestyle Partners (WLP), which includes Wellington Equestrian Partners and other residents, invited Nexus Luxury Collection as a co-investor, lead developer and operator for The Wellington Equestrian & Golf Club. Backed by Tavistock Group, Tiger Woods, Ernie Els and entertainer Justin Timberlake, Nexus is a global real estate development and hospitality company with deep experience and a proven track record for excellence.
What are we planning to design, build and operate?
Subject to Village of Wellington approval, The Wellington Equestrian & Golf Club will include a refurbished Pete Dye-designed Cypress golf course, a new golf clubhouse, driving range, short game facility and performance center, a field house for fitness and wellness, four swimming pools, a racquet center, a central park with exercise trails, children's facilities, food and beverage offerings, and beautiful new private residences designed by some of the world's foremost architects.
Who will want to be a part of our club community?
We want to attract existing residents and equestrians of Wellington — some who will join the club community and some who build new homes — as well as new families who are attracted to western Palm Beach County. We want to contribute and be a part of the next generation of equestrians.
What ancillary benefits will we bring to the Village of Wellington?
At completion, our community will comprise a significant, positive economic impact to Wellington in a multitude of ways, bringing jobs, patrons to local businesses, significant contributions to the village's tax base through luxury residential properties and their taxes, road improvements, incremental bridle trails and green spaces, new shops, restaurants and cafés, and proud new residents of the village.
Living in Florida for the last 21 years, my wife Molly and I are grateful to have raised our four children in Florida and love its natural beauty and optimism. Florida is often defined by growth — and we all know the difference between good growth and terrible growth by people who do not live here but just come in to make money and then move onto the next project in the next community.
That is not who we are, personally nor professionally, and our track record speaks to our long-term commitment to the communities in which we build, create and stay on after construction to operate. To learn more, visit www.thewellington.com.
On behalf of Wellington Lifestyle Partners, we look forward to continuing to work with all stakeholders to ensure that our project contributes significantly to the Village of Wellington, the equestrian sport capital of the world.
Douglas McMahon, CEO & Managing Partner, Wellington Lifestyle Partners