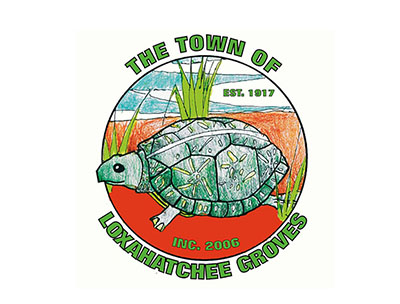 The Town of Loxahatchee Groves will hold a special workshop meeting on Saturday, June 10 at 9 a.m. to discuss the long-simmering issue of recreational vehicles in the community.
The workshop will allow residents to engage with the Loxahatchee Groves Town Council, ask questions about the current RV program and discuss potential improvements for the program's future, as part of an overall effort to maintain proper recreational vehicle use and storage.
The upcoming workshop follows up on an evening workshop held on Tuesday, May 16. During that meeting, attendees were broken into small groups and gave input into five discussion questions while council members dipped in to listen.
After years of complaints regarding improper use of RVs in the community, serving as permanent homes for people, particularly during the winter equestrian season, the town instituted new rules several years ago that limited the number of RVs per property and required a registration with a fee.
While the town recognizes the need for temporary RV use and storage, having too many RVs on one property, particularly when they are not hooked up properly, causes health and safety concerns, as well as traffic, noise and unexpected additional solid waste.
According to the current rules, a maximum of two unoccupied RVs can be stored on premises, provided that the vehicles are routinely operated and maintained by a permanent, full-time resident of the property and are not located in any required setbacks, easements or rights-of-way.
As for occupied RVs, the town's Recreational Vehicle Parking Program (RVPP) allows a permit for temporary RV parking for living and sleeping purposes within set limits, provided there are no pending town code violations. The rules allow for inspections, and the permits are good for 179 days.
The number of RVs are limited by the size of the property, with no RVs on properties under one acre, up to no more than four RVs on properties of 10 acres or more.
However, the town has struggled to gain compliance with the new program. According to a staff report accompanying the workshop, "A number of issues and concerns have arisen, including but not limited to the lack of compliance with our existing RV registration program. There appears to be a demonstrated demand for extended/expanded use of RVs not provided for in our code. For instance, we need to determine how RVs are being used for not only rentals (seasonal and annually), family members/generational living options, on-site employees, groom's quarters and other similar uses."
At the May 16 workshop, the small-group discussions continued for about an hour, and then the council returned to the dais for a discussion.
"Great feedback, great questions," Mayor Laura Danowski said. "There were ideas that some of us may never have thought about. We're not going to solve it all tonight, but from what I heard, we've made great steps."
Councilwoman Marianne Miles said that some residents felt that four RVs should be allowed on five-acre parcels, which are currently limited to two.
"A lot of the people who came tonight are very concerned about their family RVs," Miles said. "They want to be able to have their families stay in an RV if they want to stay for the year and not have the limitation of the 179 days. Same for rentals. They want to have the freedom to rent all year round."
Councilwoman Phillis Maniglia said that everyone in her groups agreed that proper hookups for septic are important, as is having someone to oversee the property.
"What is not good about RVs are the bad tenants," she said. "I think that vetting your tenants is really important, not only for your own safety, but for your neighbors."
Vice Mayor Robert Shorr wants to make sure that proper setbacks are used. RV uses aside from equestrians are for family members and also caretakers at nurseries, he said.
"These are ideas that the council would not have considered four years ago, and I'm hearing them from every group," he said. "The goal in the end is a process that is well-defined, and everybody understands it, it is easy to apply and the town is efficient at issuing the permits."
After the upcoming Saturday workshop, the town plans to review its current RVs rules and make changes to the program given the input from residents. If all goes according to plan, a revised ordinance will be brought forward later this year.