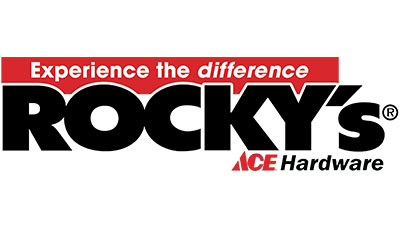 There's a special level of frustration a homeowner feels when they fire up their lawnmower, only to have it sputter and die. But the solution is not necessarily a new mower.
The experts at Rocky's Ace Hardware, one of the country's largest family-owned Ace Hardware dealers, said that it pays to check into local repair options before lugging common household tools to the dump.
"There are several factors to consider when deciding whether to repair or replace small-engine tools like lawnmowers and chainsaws," Rocky's Ace Hardware President Rocco Falcone said. "This includes the age of the item, its overall quality and whether it's still under warranty, as well as the complexity of the problem and the cost to repair versus replace."
Falcone stressed the importance of ongoing maintenance to prolong the life of small-engine tools. Getting regular tune-ups and following recommendations for the care and cleaning of tools is essential.
"This includes washing the equipment; changing spark plugs, air and fuel filters; and cleaning the carburetor," he said. "Some basic repairs can be done by anyone who is relatively handy, and others are best left to professionals. Our in-store experts can provide guidance. Also, check your warranty to make sure you aren't voiding it by attempting repairs on your own."
Smaller tools and household items can also benefit from some TLC. "For example, if you invest in good quality knives and scissors, it's worth keeping them sharp and well maintained," Falcone said. "Most of our Rocky's stores offer blade sharpening, often while you shop. We also perform screen and glass repair in many of our locations, as well as glass and acrylic sheet cutting."
The professionals at each neighborhood Rocky's Ace Hardware, such as the location at 13837 Wellington Trace in the Wellington Marketplace, are available to provide expert advice for homeowners looking to repair or replace tools. For more information about repair services by location, visit www.rockys.com/services/repair-services.