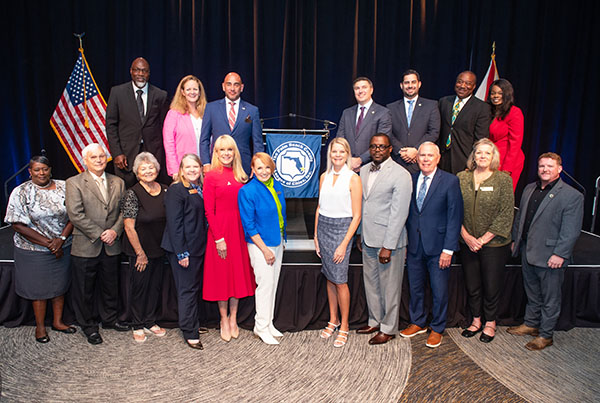 The Palm Beach County League of Cities held its annual Board of Directors & Executive Installation Banquet on Wednesday May 24 at the Kravis Center.
The keynote speaker was Rick Murrell, the current CEO of Saltchuk Logistics. The honor of installing the 2023-24 president and board of directors went to Palm Beach County Judge Bradley G. Harper.
In attendance were more than 300 elected municipal and county officials, state legislators and business partners.
Also at the installation banquet, the Palm Beach County League of Cities presented its annual William A. Cruickshank Scholarships to six recipients.