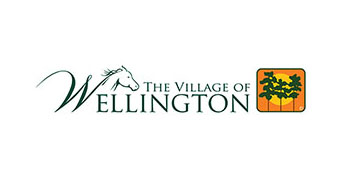 Recognizing Wellington's efforts to engage its residents, particularly its youth, in decision-making and strategic initiatives, the National Civic League recently named the Village of Wellington as a finalist for the prestigious 2023 All-America City Award. This remarkable achievement reaffirms Wellington's commitment to building the civic capacity of young people and promoting a diverse and inclusive community.
From June 9 to June 11, Wellington assembled a dynamic team of "All-American City Representatives," composed of students, education and government leaders, and community advocates, who traveled to Denver, Colorado, to present the inspiring story of their work to a jury of national civic leaders.
The heart of Wellington's compelling presentation revolved around the success of three key programs: the HYPE tutoring program, the Tom Atkins Civics 101 civic engagement program and the SWAG internship program. These initiatives showcased Wellington's dedication to nurturing youth voices and empowering residents, including young individuals, to address crucial issues, such as diversity and inclusion, and college and career readiness.
"The recognition as a finalist for the 2023 All-America City Award is a testament to the remarkable achievements and unwavering dedication of our community," Village Manager Jim Barnes said. "While we did not secure the top award this year, we take immense pride in the progress that we have made in building the civic capacity of our young people and fostering a more diverse and inclusive environment. Wellington remains committed to empowering our residents and strengthening our community for a brighter future."
The All-America City Award, presented annually, honors 10 exceptional communities that have demonstrated exemplary civic engagement. Although Wellington did not emerge as the 2023 winner, village officials were proud to celebrate being recognized as one of the finalists alongside the other remarkable communities. The village extends its heartfelt appreciation to the All-American City Representatives for their exceptional representation of Wellington and their dedication to creating positive change.
Wellington officials are grateful for its community sponsors, the Great Charity Challenge and the Crowned Pearls of Wellington, whose generous support made the trip to Colorado and the village's participation in the All-America City competition possible.