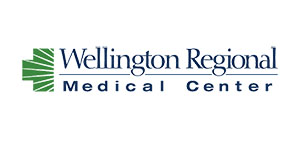 Wellington Regional Medical Center recently announced the appointment of Dr. Vincent Apicella, Vaneli Bojkova and Kevin DiLallo to the hospital's board of governors. They bring a wealth of experience and expertise to further strengthen the governance and strategic direction of the medical center.
Apicella, president and founder of Premier Family Health, is a distinguished osteopathic family medicine physician and a recognized expert in lifestyle medicine and cardiovascular disease prevention. Driven by his passion for men's health and a healthy lifestyle, Apicella has been at the forefront of many medical advancements. With his extensive medical knowledge and commitment to patient care, his appointment to the board of governors will provide invaluable insights and guidance.
Bojkova, currently serving as the executive vice president of Wellington International, has been instrumental in managing the logistics and teams that execute a wide array of venue operations, events and hospitality elements at the renowned Winter Equestrian Festival. With a passion for creative projects and empowering staff, Bojkova's leadership will contribute significantly to the success of Wellington Regional Medical Center.
DiLallo, a seasoned healthcare executive with more than 30 years of experience, joins the board of governors as the vice president of development for Universal Health Services. He was previously the CEO at Wellington Regional Medical Center, as well as other hospitals. With a proven track record of leadership and strategic planning, DiLallo's expertise will play a crucial role in driving the medical center's growth and enhancing operational efficiencies.
Wellington Regional Medical Center CEO Pam Tahan expressed enthusiasm about the new appointments.
"We are thrilled to welcome Vaneli Bojkova, Dr. Vincent Apicella and Kevin DiLallo to the board of Governors," she said. "Their diverse backgrounds, extensive experience and dedication to excellence align perfectly with our mission to provide exceptional healthcare services to our community. We look forward to their contributions in shaping the future of Wellington Regional Medical Center."
Wellington Regional Medical Center is a 235-bed acute care hospital celebrating more than 30 years of treating residents in Wellington and the surrounding community. The hospital offers a wide range of services, including comprehensive stroke care, comprehensive lung program, minimally invasive services, cardiac services, a birthing center, and level III NICU, a comprehensive women's center, hepatobiliary surgical procedures, intraoperative radiation therapy, interventional procedures, and a wellness and weight loss center. To learn more about the hospital, visit www.wellingtonregional.com.