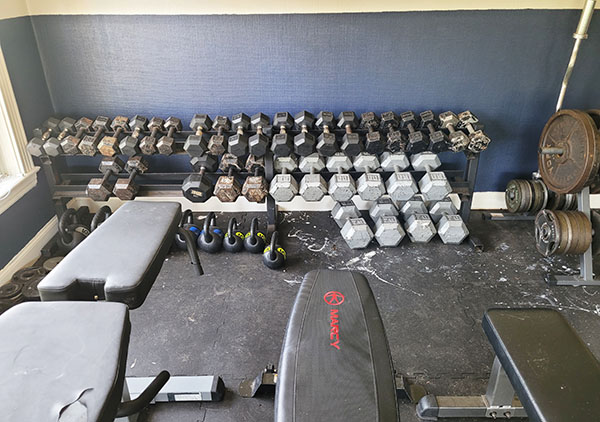 The athletic program and the athletes at Berean Christian School are getting stronger every day — literally.
In mid-July, Berean's athletes started having access to an upgraded, on-campus fitness facility. The building has been labeled FH, which stands for Fitness House.
According to Dean Hendricks, Berean's athletic director, inside the Fitness House are treadmills, an elliptical machine, a stationary bike, an abdominal machine, and a number of free weights and dumbbells.
"All of our athletes will be working out in this facility, starting with the football team right now," Hendricks said.
In addition to the fitness machines, Hendricks added that one of the rooms in the Fitness House will have a virtual golf simulator installed, which will be used by the new golf teams at Berean.
To get the interior of the facility looking up to date, more than 50 students, many of them football players, pitched in and helped apply a coat of paint to the room's interior walls on Monday, July 17.
"They did a great job, and it was a true team effort," said Kevin Green, Berean's new varsity head football coach. "We were able to paint the inside walls and get the equipment installed in one day."