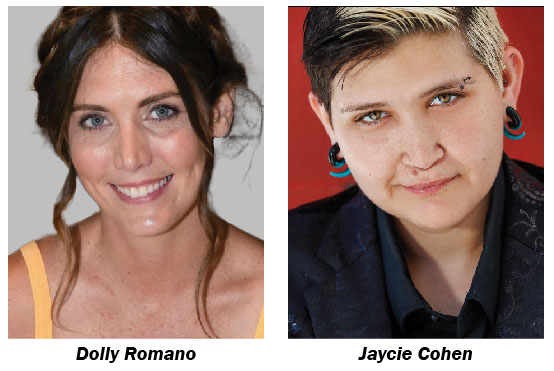 Theatre Arts Productions (TAP), a nonprofit theater company based in Wellington, is presenting the musical School of Rock at Wellington High School for three performances on Saturday, Aug. 5 and Sunday, Aug. 6. Tickets are free, but donations are encouraged. All seats are reserved and available through the box office at (561) 340-9623.
School of Rock is a rock musical based on the 2003 film adapted for the theater with music by Andrew Lloyd Webber, lyrics by Glenn Slater and a book by Julian Fellowes.
Dewey Finn (Jaycie Cohen) is a down on his luck rock musician who impersonates his friend Ned (Kole Rosin) as a substitute teacher at a prestigious prep school. Ill-suited to actually teaching, Dewey hatches a plan to harness his students' talent by forming a rock band to compete in an upcoming Battle of the Bands contest. Along the way, he dodges Principal Rosalie Mullins (Dolly Romano), teachers and parents as the band comes together and the students gain confidence in themselves.
Don't miss this family-oriented production with great music, singing and acting with a message of inclusion, passion and trust.
The production features a cast of 28 actors, with 10 of them residing in the Village of Wellington.
Wellington cast members include: Zailyn Martinez as Patty, Oliver Koble as Jeff Sanderson and Mr. Spencer, Mateo Lepore as Billy, Jake Singer as Lawrence, Stella Tagleiri as Sophie, Sydney Tagleiri as part of the ensemble, Kyli Mitten as Katie, Frankie Weinhouse as part of the ensemble, Pippa Castillo as part of the ensemble and Kendall Hitchcock as Ms. Seinkoff.
Macy Sherman resides in Royal Palm Beach and has been cast in the role of Shonelle. Other cast members include: Jaycie Cohen, Jacob Singer, Timothy Fisher, Anthony Coranato, Dolly Romano, Melodie Romano, Vincent Romano, Molly Brindley, Luna Whitehead, Amber Lebrun, Kole Rosin, Sophie Palazzo, Rachelle Beauboeuaf, Chloe Tobias, Guilliana Haruvi and Jacob Haruvi.
Direction and choreography is by Jaycie Cohen with musical direction by Dolly Romano.
Donations can be made through the box office at (561) 340-9623 or through www.tapstars.org.
The production is not affiliated with the School District of Palm Beach County or Wellington High School.