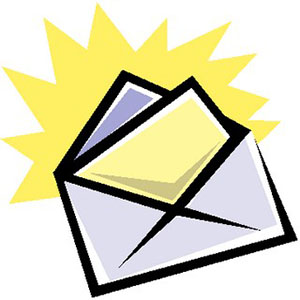 As I read in the Town-Crier that employees were moving into their new Royal Palm Beach Village Hall home and the Village of Royal Palm Beach is sponsoring a "Picture a Place You Call Home" photo contest, I saw a Facebook plea for help for a cat and her kittens living at the scheduled-for-demolition old Village Hall. Palm Beach County Animal Care & Control was called to remove the family. Their fate is unknown.
The mother cat obviously pictured RPB Village Hall as a safe place to call home. The contest said, "The Village of Royal Palm Beach is recognized as one of the 10 best communities in the U.S. to raise a family."
Although streets shouldn't be homes for our discarded pets, South Florida is inundated with abandoned cats left behind unsterilized. As a result, Palm Beach County enacted a community cat ordinance where cats are trapped, sterilized and returned to be cared for where trapped.
As an "open admission" shelter, PBCACC can't refuse abandoned, neglected, abused, sick or injured animals in need. Local nonprofit shelters are "closed" or "limited admission" and turn animals in need away. Pets end up left on streets, in vacant homes, or hastily given away "free" to anyone on social media. When "open admission" PBCACC is overcrowded, healthy animals face euthanasia if adoptions or transfers to rescues don't occur. Scared community cats trapped, like this family, who are deemed unadoptable and for policy or safety reasons not allowed to return where they lived outside, are at risk for euthanasia.
It takes a village to solve deadly, human-caused pet overpopulation. Government officials in every South Florida municipality should help county shelters by publicizing on web sites/digital signage photos of shelter animals needing fosters/adoption, the need to spay/neuter (and where to get it free or low cost locally), and the need for volunteers and donations. For public health and safety, municipalities should help fund programs to assist the public in timely getting pets sterilized, including sponsoring TNVR programs where residents can borrow humane traps and recruit volunteers to provide free TNVR services for elderly, disabled or time/transportation disadvantaged neighbors who are feeding abandoned cats, but unable to do it themselves.
Residents should be allowed to continue to feed and protect unadoptable, sterilized cats outside in designated places. Food drives are needed for pets of financially stressed owners and colony cat caretakers feeding cats put back on the streets after sterilization.
There is no reason why unadoptable community cats can't live at Village Hall. Cats are excellent at scaring rats away, and they accept food for wages. When cats are removed, absent timely, targeted TNVR, even more cats will repopulate the area. Promoting and funding community-based help for companion pets in need and adopting this family as Village of Royal Palm Beach community cat mascots would set an example for other municipalities to follow as a caring community for its residents, including our discarded companion animals, for whom it also should be a safe place they also can call home.
Debbie Lewis, The Acreage