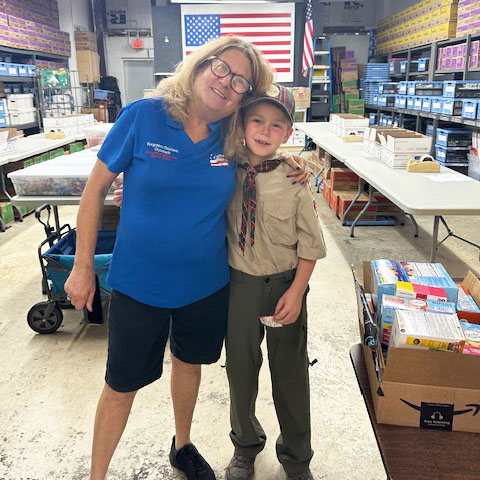 In a display of community spirit and dedication to making a difference, the young members of Cub Scout Pack 125 from Wellington, chartered by the Rotary Club of Wellington, recently embarked on a new and impactful journey.
Each month, these scouts will select a different charity to support, demonstrating their commitment to service and compassion. For their inaugural month, they teamed up with Forgotten Soldiers Outreach, an organization that provides assistance and care packages to U.S. military members deployed overseas.
For Forgotten Soldiers Outreach, Pack 125 collected single-serve drink packets and crafted handwritten thank-you cards. The initiative serves a dual purpose — offering comfort to military members while teaching the scouts the importance of gratitude, empathy and service.
In a world that's increasingly digital, these handcrafted notes carry a special touch, showing that the scouts took the time and effort to express their appreciation in a personal and meaningful way. The scouts are learning that even a small act of generosity can have a profound impact on others, and that by working together, they can create positive change in their community.
As the months progress, Cub Scout Pack 125 will continue to extend a helping hand to a diverse range of charitable organizations, reaffirming their commitment to being conscientious and responsible citizens. By embracing this monthly service project, these scouts are not only making a difference but also nurturing qualities that will stay with them for a lifetime.