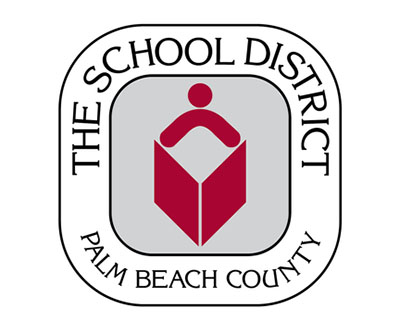 Going back to school has generated fewer complaints about traffic than members of Wellington's Education Committee said they could recall in years, though one official cautioned that village school populations are only growing larger, and enforcement resources will not prove limitless after a focused opening effort.
"It's always a giant issue for the first month, although I will say I think I have heard less about school traffic than I have ever heard before," Committee Chair John Webber said at the Tuesday, Sept. 19 meeting. He added, "I've heard a little bit," but not the level of "outrage and complaints" that other recent years have seen.
Palm Beach County Sheriff Office's Sgt. Matt DeJoy said that was the result of several planned and even some improvised moves to ease traffic flow, aided by cooperation between schools, parents and his agency.
But he reminded committee members that he must rotate what amounts to six full-time traffic units, some of which specialize in commercial trucking regulations much of the time, in a village with 11 public schools alone, as the school year settles into a routine.
For example, he took control of a traffic light at Wellington High School and mashed the button to keep vehicles moving.
"I keep that signal going and clear that school out," DeJoy said.
But once schedules transition from an initial surge to shifting among different schools and hot spots, "I can't maintain that," he said.
Neither the committee nor PBSO officials provided specific data on complaints, crashes, traffic counts or wait times at the meeting, though they discussed anecdotal examples.
Some ideas to reduce snarls — such as staggering pick-up and drop-off times — can bog down in the face of school-employee contracts that limit work hours, DeJoy said.
Yet the building out of neighborhoods in or near Wellington, such as the Arden community to its northwest, means the pipeline of new students keeps flowing, he said.
DeJoy praised village moves such as signs and delineators to discourage U-turns in some crowded school zones, as well as, for instance, prominent notices not to block the firehouse near Wellington Landings Middle School.
There are attempts to accommodate golf carts, even as new regulations take effect on their use.
Still, the traffic pressure is not going anywhere. There are times when deputies permit parents awaiting school pickup to move temporarily to the grass in places where traffic can easily back up. That is not normally allowed.
"We've started off on a great note," Palm Beach County School Board Member Marcia Andrews said at the meeting. She did note, however, that "overcrowding" will continue to be a concern.
In no small part, that is due to the popularity of Wellington schools with village parents.
For example, both of Wellington's high schools are projected to operate above 100 percent of their planned capacity for the next five years.
That is largely because parents lobbied the school board not to move village students to the new Dr. Joaquin Garcia High School southeast of Wellington in western Lake Worth.
Another planned western high school could provide some relief in half a decade or so.