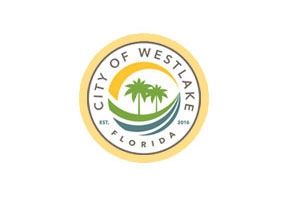 The Westlake City Council gave final passage to its budget for fiscal year 2024 on Wednesday, Sept. 20 after needing a re-vote to ensure that residents got their promised millage rate reduction.
Council members voted 3-0 at their second budget hearing on Tuesday, Sept. 12 to approve the rate reduction from 5.1 mills to 5.0 mills, which will save the average Westlake homeowner approximately $40 to $60.
They also approved the city's $8,981,500 budget for the next year.
However, council members were later advised that the full council needed to be physically present for the vote to be valid. Councilman Julian Martinez and Councilwoman Pilar Valle Ron attended the Sept. 12 meeting remotely and thus could not vote.
When all members convened Wednesday night for a brief meeting, they made it official with a 5-0 vote.
The average Westlake homeowner with an assessed value of $450,000 and a $50,000 homestead exemption will pay approximately $2,000 in city property tax.
The reduction marks the second year in a row that Westlake has cut its tax rate. For the 2023 budget, council members voted to lower the rate from 5.125 mills, where it had been since the city's inception in 2016, to 5.1 mills.
"I did challenge staff to find the funds to lower the millage rate, and they were able to do so. And in a significant way at that," Mayor JohnPaul O'Connor said. "I'm very, very pleased. "I'm going to challenge staff now to get the millage rate under five for next year. Let's continue the trend."
The city's final 2024 budget represents a 13.1 percent or $1,032,500 increase over its 2023 budget funded by a 49.8 percent or $1,666,333 increase in property tax revenues — for a total of $5,011,896 — as Westlake continues to be one of Florida's fastest-growing municipalities.
Since 2016, when Westlake incorporated, Minto Communities USA, the area's largest landowner and developer, has supplied millions of dollars to prop up city government services, including a $776,000 "lifeline" in the 2023 budget. However, the city did not have to tap into the Minto funds, City Manager Kenneth Cassel said.
For 2024, there is no lifeline since Minto's support agreement with the city has run out.
In other business:
The council voted 3-0 to declare October Hunger Awareness Month. The proclamation reads in part: "Since 1981, Feeding South Florida has worked to end hunger… Hunger does not discriminate. It knows no race, religion or age. In South Florida, approximately one million individuals face hunger… Westlake is, therefore, committed to supporting Feeding South Florida, so that together we can achieve a hunger-free South Florida."
The council also voted 3-0 to proclaim Sept. 15 through Oct. 15 as Hispanic Heritage Month in Westlake in conjunction with National Hispanic Heritage Month. The observance started in 1968 as Hispanic Heritage Week and was expanded by President Ronald Reagan in 1988.
The proclamation reads in part: "Hispanic Americans have played an integral role in Florida's history, before the early pioneer days of our current legacy of leaders in international trade; technology; education; and aerospace… Hispanic Americans share a rich, cultural and linguistic heritage and are a vital part of our economy… (and) have enriched our social, intellectual and artistic life in the United States."
Westlake Vice Mayor Greg Langowski sponsored both proclamations.