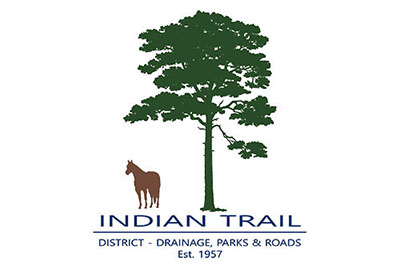 Several hot-button issues were scheduled for the Wednesday, Sept. 20 meeting of the Indian Trail Improvement District Board of Supervisors. Those issues include:
Hearing from representatives of GL Homes regarding a so-called "agreement for water operations" that is part of a major land/rights swap deal.
Under the deal involving the 4,871-acre Indian Trails Grove property in the northwest portion of the district, GL would cut the size of its planned residential and commercial development by approximately one-third. Lands dedicated for agricultural and water resources would be increased by 980 acres, and publicly dedicated land would increase from 640 acres to more than 1,600 acres. A 740-acre water storage area featuring three pump stations would be constructed by GL Homes.
In return, GL would get the right to build a 1,000-unit adult community on 477 acres of the 681-acre Hyder West property in the agricultural reserve area west of Delray Beach. At the same time, the company would build 277 workforce housing units on 104 acres of the property.
A discussion of whether the board should continue to support the GL Homes swap after a deal with District 6 Palm Beach County Commissioner Sara Baxter to build a 200-acre off-highway vehicle (OHV) park and campground in Indian Trails Grove was added just ahead of the critical May vote of the Palm Beach County Commission.
ITID Vice President Betty Argue has said that building such a park in a residential area would be a step toward commercializing the entire district and add more traffic to the already stressed road network. GL should go ahead and build out the promised water storage facilities instead, she has said.
The deal is scheduled for a final county commission vote in October.
The ITID discussion comes just ahead of a town hall meeting scheduled by Baxter to discuss the OHV (or all-terrain vehicle/ATV) park and possible future racetrack construction on county-owned land at 20-Mile Bend off State Road 80. Baxter recently said she has reached out to the Federal Aviation Administration about using part of the Palm Beach County Glades Airport in Pahokee as a temporary dragstrip.
The town hall is set for Monday, Oct. 16 at the Royal Palm Beach Cultural Center beginning at 6:30 p.m.
A discussion of whether the service provider agreement (SPA) with the Acreage Athletic League (AAL) should be renewed. The AAL has provided the structure for youth sports in the district for some three decades but has come under fire recently for alleged unfair practices among its leadership.
"We have a responsibility to make sure [the AAL] is following through on its SPA," Supervisor Patricia Farrell said during a board meeting earlier this year.
Argue, who has worked closely with AAL for years, has said there is no reason to shift away from the all-volunteer organization made up mostly of parents.
Some 600 youngsters participate in AAL sports that include girls and co-ed 7-on-7 flag football, tackle football, soccer, baseball, basketball and softball, said league President Wendy Tirado during an April interview.
"We're doing our best," she said. "There are ups and downs… [but] there's an opportunity for the league to continue growing. That's our goal."
A decision on whether to enter into what would be at least a $2.7 million, three-year contract with Juniper Landscaping of Florida LLC for maintenance of the district's 12 parks with a particular focus on Acreage Community Park.
A decision on whether to enter into a $476,850 contract with Hartley Construction for repairs and improvements to the Nicole Hornstein Equestrian Park.