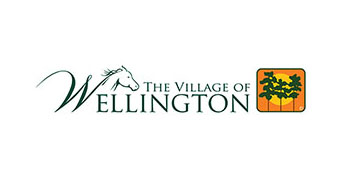 Wellington invites the community to attend the opening day of the new season at the Lakeside Market at Wellington Town Center.
The market opens on Friday, Sept. 22 and is hosted on the promenade along the scenic Lake Wellington waterfront, directly behind the Wellington Community Center (12150 W. Forest Hill Blvd.).
Lakeside Market Opening Day, Sept. 22, 6 to 9 p.m. — Wellington's Lakeside Market provides a casual, laid-back environment for the community to connect and enjoy an early start to the weekend. Looking for an affordable date night? A fun family night out? A beautiful evening outdoors with stunning Florida sunsets? You can find it at the Lakeside Market.
In honor of Hispanic Heritage Month, opening day will feature the Sugar Music Latin Band. Enjoy popular Latin tunes and rhythms while you sip, shop and stroll. Lighting along the promenade, in vendor booths and over the market provides a charming natural ambiance to complement breathtaking sunset views.
Each week, more than 45 vendors will be in attendance offering a variety of goods for sale. Items at the market include: artisan and gourmet foods; artists and crafters; fresh baked goods, breads and pastries; health and beauty items; jewelry and clothing; pet goods and products; plant-based and vegetarian products; and more.
Other amenities of the market include the nearby Wellington Community Center and amphitheater, lush green spaces, restrooms, benches, pontoon and boat parking for Lake Wellington residents, and a playground and shade structure along the promenade.
The market is pet friendly. Admission and parking are free. For more information, visit www.wellingtonlakesidemarket.com.
Sponsors for the 2023-24 season include Wellington Regional Medical Center, Next LVL Mobile Infusion and Humana.
Pop-Up Biergarten, Oct. 5-7 — October will mark the return of the popular German-style Pop-Up Biergarten. On Friday, Oct. 6, the Biergarten will accompany the Lakeside Market and is located in the green space and pavilion adjacent to the promenade. Featuring Hofbrauhas Bier from Munchen, the event will include a selection of German beers, U.S. craft beers and ciders, along with sausage, pretzels and other German-themed foods for purchase. Traditional music and Stein-hoisting contests will round out the free, family-friendly experience.
The Pop-Up Biergarten runs from Thursday, Oct. 5 through Saturday, Oct. 7, from 4 to 9 p.m. daily. For more information, visit https://fb.me/e/7UUfQ1fIj.