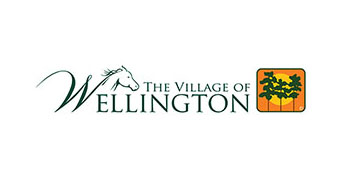 Wellington's popular Murder Mystery Dinner Theater is back, and this time, it's all hands on deck for swashbuckling adventure, treasure and treachery.
The "Murder on the High Seas" Murder Mystery Dinner for ages 21 and up will take place on Saturday, Nov. 4 at the Wellington Community Center (12150 W. Forest Hill Boulevard), from 5:30 to 9 p.m.
The evening begins with a social hour and dinner before steering into deadly waters, as a shipload of professional actors portrays a "murder on the high seas" scenario.
Audience members will then be asked to solve the crime and identify the murd-arrr-arrr.
All wenches and scallywags are encouraged to come dressed in their favorite pirate-themed attire (optional) and will have the opportunity to participate in costume contests for prizes.
Tickets cost $60 per person and are on sale now at Village Park (11700 Pierson Road) and at the Wellington Community Center (12150 W. Forest Hill Blvd.). A table of eight can also be reserved for the discounted price of $420. The ticket price includes appetizers, dinner, beer and wine.
Because this is an adult-themed event, Wellington will provide free on-site child care for children ages 5 to 12 only, including pizza and plenty of fun activities. The childcare room will be separate from the event.
This event is expected to sell out, so be sure to reserve seats today.
For more info., visit www.wellingtonfl.gov/murdermystery.