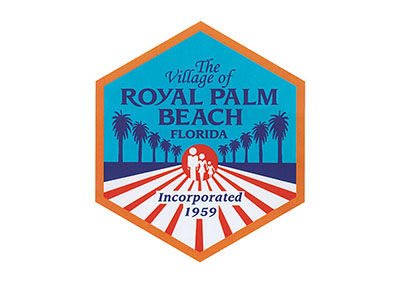 At the Royal Palm Beach Planning & Zoning Commission meeting on Monday, Sept. 18, the commissioners supported a follow-up request from Royal Palm Brewing Company regarding its plan for outdoor seating and granted the approvals necessary for a new childcare center on Okeechobee Blvd. known as Kingswood Academy.
Royal Palm Brewing Company owner George Shetka addressed the commission with a request for a variance and special exception approval to expand his business and allow permanent outdoor seating of his facility.
Last month, the Royal Palm Beach Village Council approved a change to village ordinances allowing the brewing company to request the changes.
During COVID-19, the pub had temporary approval to use the space for customers, and also hosted community events such as Oktoberfest in the outdoor space. But village staff was not in support of the request based strictly on the code.
"We've had zero instances of reported complaints from the residents of Bella Terra," said Senior Planner Josue Leger, referring to the neighborhood adjacent to the business. "The PBSO was never contacted during the temporary outdoor seating."
Shetka was prepared with a fresh letter from his Bella Terra neighbors, who had provided written support for their business previously.
"I have an updated letter from Sept. 11, 2023, that says, 'To whom it may concern, the board of directors met and discussed the proposed outdoor dining accommodation that you intend to provide for your patrons. They do not feel the outdoor dining experience would disturb the owners of the Bella Terra community and wish you the best in your business enhancements," said Shetka, who provided the letter from Bella Terra's board to the commissioners. "Our hangup on this whole thing is that we feel that it is this rule, and this code, is directed directly at us and no one else. There are no other breweries in town."
Shetka went on to say he did not foresee any new breweries coming to Royal Palm Beach, and that if they simply sold beer and did not produce it in-house, the rule would not apply. He also expressed frustration at being in front of the commissioners for the third time.
"I'd like to say that I appreciate you going to your neighbors and asking for that letter," Commission Chair Adam Miller said.
Shetka also found support from another applicant unrelated to his request.
"I don't have a dog in this race, but if nobody had a problem during COVID-19, and he has a letter from the community around it, I wouldn't see why it would be a problem now," Brad Moore said.
The commissioners were pleased to see the support and voted to approve the request unanimously.
A second request by Royal Palm Brewing Company, which was contingent upon the approval of the first, was supported by both the village staff and the commissioners to allow for the brewery to expand their square footage by use of the outdoor seating.
"It's nice to see a business expanding," Vice Chair David Leland said. "Good for you."
Also at the meeting, Kingswood Academy is looking to reconfigure the vacant CVS Pharmacy building at 10245 Okeechobee Blvd. to serve as a daycare center for up to 240 children.
The conversion includes changing the drive-through circulation to a 16,000-square-foot outdoor play area with a tot lot, splash pad, jungle gym, little tyke car track and watch stations for staff. The facility will have a maximum of 24 staff on site at one time.
Village staff provided conditions of approval, such as landscaping treatments. Jon Schmidt, agent for the applicant, confirmed that they were in agreement with the conditions of approval. The request was approved unanimously.
In other business:
Milestone Motors, located at 530 Business Parkway, in Bays 2 and 3, received support from both village staff and the commissioners to allow for automobile repair and service. Leger said that there were the special conditions required for approval, specifically that the business will service automobiles only.
Several businesses are getting a fresh look. Signage with new logos were approved for the Christ Fellowship Church located at 9905 Southern Blvd. The request to update three signs was approved unanimously. The Marathon gas station at 590 N. State Road 7 will get a fresh coat of paint with white walls and a blue roof to match the brand image, which was also approved.
Meeting as the Local Planning Agency, the board approved an amendment to Tuttle Royale's Pod 3 to accommodate two additional units. Lentzy Jean-Louis, a planner with Urban Design Studios, explained the request.
"It's an amendment to a developer's agreement that was approved in 2019. It was triggered by a site plan amendment that is currently in process with village staff where we had 318 units approved, but there was an issue in the site data where the building types were not corrected," Jean-Louis said. "So, the site plan is not changing at all. We are actually 320 units."
Paint Lux is moving forward with a request to rezone a 0.235-acre parcel of land recently purchased from the village at 6846 Seminole Palms Drive.
"The property is currently vacant. The applicant has indicated in the justification statement that the ultimate goal is to develop the property for the purpose of enlarging the existing parking lot," said Leger, who also shared staff's recommendation of approval.
"Finally, that area is getting developed," Commission Chair Adam Miller said.
The approval was unanimous.