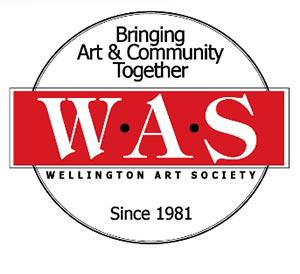 The Wellington Art Society will feature Lori Charnow, who will lead a hands-on demonstration of reverse painting on acrylic, on Wednesday, Oct. 11.
The meeting and demonstration will take place at the Wellington Community Center, located at 12150 W. Forest Hill Blvd., on the second floor. The meeting will open with a meet and greet at 5:30 p.m., followed by the member spotlight and a brief meeting. The event will conclude with the demonstration by Charnow. For more information, contact Heather Bergstrom at presidentofwas@gmail.com.
Charnow is originally from Brooklyn, New York. About 10 years ago, she pursued her art professionally and began creating functional art pieces. This body of work, known as Living Art by Leah, is based on Judaic customs and principles, but the sentiments incorporated are universal. Inspired by Judaism and nature, Charnow paints in reverse behind clear glass, blending color and abstract design with elements from the world and calligraphy to celebrate and convey universal concepts and themes.
Exploring reverse painting has been a challenging and rewarding process for Charnow. The pieces are created using multi-surface acrylic on the reverse side of interesting, functional glass pieces. With the use of calligraphy, the written message is done in steps. Charnow usually paints sketches of her designs on paper first and then deconstructs them to re-paint layers in reverse on the backside of the glass, so that the images in the foreground remain in the foreground when looking at the front of the piece.
This year, Charnow launched a new line of workshops to share reverse painting techniques while participants create their own piece of functional art. These classes may be paired with a showing of her work to raise funds for not-for-profit organizations or charitable projects. For additional information, and to see her work, visit www.livingartbyleah.com.
The Wellington Art Society is a nonprofit charitable organization in its 41st year. It is open to artists of all mediums and patrons of the arts, allowing both local and regional artists to display their artwork in local galleries, interact with other artists and serve the community through their art. For more information, visit www.wellingtonartsociety.org.