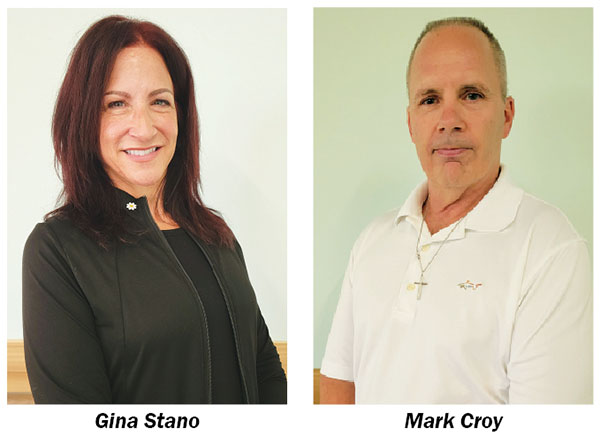 Balance Fitness is growing and now able to offer more services to the Wellington community. Two additional trainers — Gina Stano and Mark Croy — recently joined the team.
Balance Fitness now has more than 75 years of experience in the fitness industry, working with a diverse group of clientele.
Stano, a certified personal trainer with more than 25 years in the fitness industry, brings her zest, knowledge, passion and creativity into all her training, teaching and coaching sessions with tenacity, poise, professionalism and enthusiasm.
Her areas of expertise include, but are not limited to, individualized weight loss programs, teen/children's programming and classes, corrective exercise, active aging fitness programs, barre and dance class formats, and fitness coaching.
Croy has worked and trained in many places around the world. He played football for the Air Force and semi-pro football for the California Crush in Southern California. After dealing with a series of personal football injuries, he shifted that energy and passion into helping people change their lives as a health/sports performance professional. Croy has been working in the health and fitness industry since 1996. He enjoys all areas of sports medicine, golf, movement and fitness.
Croy believes that exercise and physical goals should be approached as a process not a task. He thinks out of the box, meshing different proven therapies, using cutting-edge exercise/therapeutic techniques to program workouts specifically designed for his clients' individual needs. He has extensive experience working with individuals and teams for improved personal health and performance, and he has trained people in many sports, special needs and health conditions of all ages and levels.
Balance Fitness is located at 3220 Fairlane Farms Road, Suite 5, in Wellington. For more information, visit www.gobalancefitness.com.