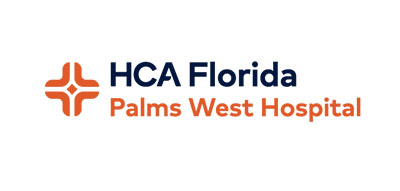 HCA Florida Palms West Hospital will host its "Crush the Crisis" prescription drug take back day on Saturday, Oct. 28 from 10 a.m. to 2 p.m. to help raise awareness about the dangers of prescription drug misuse and the importance of safe and proper disposal of unused or expired medications.
The event, which coincides with the Drug Enforcement Administration's (DEA) National Prescription Drug Take Back Day, offers the community an opportunity to safely and anonymously dispose of medications that may be left over from previous procedures or other medical visits.
In 2022, there were more than 109,000 drug overdose deaths in the United States, according to the Centers for Disease Control and Prevention, an increase from 2021.
"We feel it is crucial to bring awareness to the dangers of drug misuse and abuse as the nationwide drug overdose epidemic continues to grow," said Dr. Alex Gumiroff, chief medical officer of Palms West Hospital "As a part of our commitment to the community, we are proud to support and help educate the community on the proper disposal of medications."
HCA Florida Palms West Hospital is participating as part of HCA Healthcare's fifth annual national "Crush the Crisis" prescription drug take back day. In October 2022, all 15 HCA Healthcare U.S. divisions hosted events at more than 100 locations across 17 states. In total, approximately 19,423 pounds, equivalent to 13.4 million doses, of unused and expired prescription medications were collected.
Law enforcement officers from the Palm Beach County Sheriff's Office will be collecting tablets, capsules and patches of hydrocodone (Norco, Lortab, Vicodin), oxycodone (Oxycontin, Percocet), tramadol (Ultram), codeine, fentanyl (Duragesic), morphine, hydromorphone (Dilaudid) and oxymorphone (Opana). Ointments, lotions, drops, liquid medication in leak-proof containers, vape cartridges without batteries and pet medication will also be accepted. Other medications will be accepted; however, needles, syringes, lancets or liquids will not be accepted.
As a part of a commitment to combat prescription drug misuse, HCA Healthcare, the parent company of HCA Florida Palms West Hospital, has worked with the National Academy of Medicine's Action Collaborative on Countering the U.S. Opioid Epidemic. HCA Healthcare has given $750,000 to the collaborative to support the development of safer pain management protocols and the reversal of the opioid crisis.
As a learning health system, HCA Healthcare uses data from approximately 37 million annual patient encounters to help continuously improve care. The organization uses the science of "big data" to reduce prescription drug misuse and transform pain management, with initiatives in surgical, emergency and other care settings.
"Crush the Crisis" will take place at HCA Florida Palms West Hospital at 13001 Southern Blvd. at the Emergency Room entrance. For more information, visit www.hcahealthcare.com/crushthecrisis or call toll-free at (833) 582-1970.