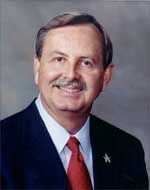 By Palm Beach County Sheriff Ric Bradshaw
We should all be grateful for the work being done by the law enforcement community in Palm Beach County.
Police work is challenging, stressful and dangerous. It's not just writing tickets or pulling over cars. It's not a traditional 9 to 5 desk job either. And it's not made up of stereotypical figures from TV and movies.
Today's law enforcement is a modern profession involving a range of skills from problem solving and technical writing to applied sociology and hi-tech know-how. On any given day, many officers blend tactical response, critical thinking and interpersonal skills.
At the Palm Beach County Sheriff's Office, our philosophy isn't just to respond to tens of thousands of calls for service every year. We do problem solving to prevent long-standing problems from resurfacing and draining public resources.
We ask questions like: Can we refer troubled residents to drug counselors or financial aid assistants? Should we call in code enforcement to resolve a neighborhood dispute over a messy foreclosed property? Do we call county road engineers because we're seeing too many accidents at a certain intersection? The answer is usually "yes."
These are hard times in law enforcement. Our budgets are being cut due to declines in property revenue. We've got skeletal crews on many shifts. Specialized units have fewer resources. Many deputies are working 12-hour shifts and running up to a dozen calls a day. But the public's demands aren't slowing down. In fact, the community needs us more and more to handle everything under the sun.
As I mentioned, police work is dangerous. Tragically, so far this year, 36 police officers have died in the line of duty across our nation, according to Officer Down Memorial web site. The very nature of police work often means seeing people at their worst moments: in the middle of heated domestic disputes or in street fights outside of bars. My deputies handle situations from which most people would turn and run away.
Often the first on the scene, ahead of paramedics, firefighters and other emergency officials, my deputies never know what to really expect when they show up at emergencies, even on the most routine calls. A seemingly basic traffic stop can turn violent in seconds. In law enforcement, officers leave home every morning or night, and never know if they'll return safely. But my deputies are trained and come with physical tools to deal with just about any setting. They are trained to contain or diffuse situations. They also are prepared to physically defend themselves and victims in harm's way. In addition, they are equipped with weapons, including guns and Tasers. We don't go into situations unprepared.
That's why I stress that we should all be grateful to the men and women in law enforcement uniform. I know I am.