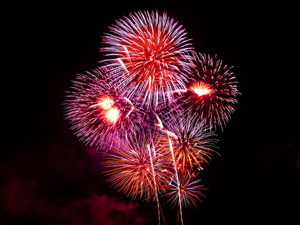 Several unexpected delays have pushed back the completion date of Royal Palm Beach's new Commons Park, prompting village officials last week to move the community's Fourth of July celebration from the new park back to its previous home at Lakeside Challenger Park.
"From day one, we have been pushing to have our Fourth of July celebration at Commons Park," Village Manager Ray Liggins said, explaining that the original completion date was set for May 25. "I don't know if you've been on the site the past week, but it doesn't look promising. If the sod is not down in two weeks, there is no way we could hold our Fourth of July event there, but there are other concerns as well."
Liggins said his staff has pushed the project hard, not giving extra time and holding the contractor to his schedule.
"We have only given 20 days to date, and there have been some regulatory agency delays," he said. "There were some architectural revisions to the building and some significant design changes. There was a significant fountain design change."
Another issue has been the railing design for the docks and bulkheads.
"While they're not required by code, we want to have them at this park," Liggins said. "That probably will not be done by the Fourth of July, either, and I just don't think it's safe having the celebration there without those railings."
To date, the village has only allotted 20 days extra time, which would have it completed June 14. "Unfortunately, he's asking considerably more time than that," Liggins said.
Liggins added that to be able to have the park for the Fourth of July weekend would compromise its quality. The village would take possession of an unfinished portion of the park for the celebration, then close the park again so the contractor could go back in and finish it.
"We need to plan this event properly and do it the way we've done it in years past at Challenger Park," Liggins said. "The decision not to hold the event at Commons Park needs to be made now and not wait another two weeks or a month to do that."
Councilman Richard Valuntas said the railings are a major safety issue. "To not have it in a half-done park makes sense to me," he said. "I would much rather have had it at the new park, but next Fourth of July it will be done, so we can do it then."
Councilwoman Martha Webster agreed. "Next year we're going to have a gorgeous park, and it'll be just wonderful," she said.
However, Vice Mayor Fred Pinto did not want the village to wait for July 2013 before planning a major event at the new park.
Liggins said there is a proposal in the upcoming budget for a grand opening celebration at the park in the fall.
Mayor Matty Mattioli concurred with other council members but added that it meant he would lose a breakfast bet. "I told everybody that it would be done," he said.
The new park is located on the east side of Royal Palm Beach Blvd., halfway between Southern and Okeechobee boulevards. Lakeside Challenger Park, site of this year's Fourth of July celebration, is located at the southern tip of Royal Palm Beach Blvd.