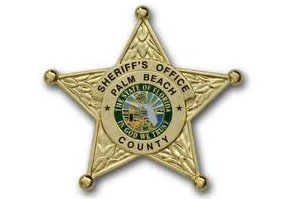 An Internet petition drive is calling for the Palm Beach County State Attorney's Office to investigate thoroughly the death of 23-year-old Seth Adams, who was shot late Wednesday, May 16 by a Palm Beach County Sheriff's Office deputy who was reported to have been dressed in black and parked in an unmarked car on Adams' property at A Road and Okeechobee Blvd. in Loxahatchee Groves.
The encounter became physical, according to a PBSO report, and the deputy, who reported being in fear for his life, shot Adams in the stomach. Adams died later after being taken to St. Mary's Medical Center.
The deputy, Sgt. Michael Custer, is on paid administrative leave, standard protocol while an investigation is being conducted.
At a press conference Friday, May 18, Sheriff Ric Bradshaw said that Custer clearly identified himself to Adams and that Adams was the aggressor.
Those who do not believe Bradshaw's account tells the complete story have started an online petition by the name "police shooting needs fair investigation." It can be found at www.change.org/petitions/police-shooting-needs-fair-investigation. The online petition had garnered more than 1,500 signatures as of Wednesday.
The goal of the petition is to "ensure that a thorough, unbiased investigation be conducted… we need to band together to let the county know we are watching how this situation plays out."
Several hundred people attended a vigil Sunday to mourn Adams, who friends said had a gentle nature.
Loxahatchee Groves Water Control District Supervisor John Ryan was among them. He said his plant farm, Color Garden Nursery, did business with Adams where he worked at One Stop Garden Shop.
Ryan said he was troubled by the incident. "I think it was an avoidable tragedy," he said, adding that the sheriff's news conference left lot of questions to be answered. "My sense is that Seth lived on the property. There were signs that said no parking 6 p.m. to 6 a.m. He came home late at night and saw a car parked there. He certainly had every right to inquire what was going on."
How such an inquiry turned into a tragic shooting leaves Ryan mystified. Ryan said he would expect PBSO officers to have the training and ability to defuse a situation before it spins out of control.
"As a property owner, Seth had every right to inquire, and the deputy certainly had every right to identify himself and what he was doing there," he said, adding "we need to get all the facts."
Adams' family — parents Richard and Lydia Adams of Melbourne and brother David Adams — have retained attorney Robert Saylor of West Palm Beach. Saylor said he has brought in another attorney experienced in police-involved shooting cases to help him.
"I know of five other ones where the deputies have shot unarmed people," Saylor told the Town-Crier on Wednesday. "We want the public to be aware that these things are going on. This is not an isolated case."
Saylor said the family's interest is in possibly creating a foundation to advocate against unnecessary shootings. "The family is really grieving," he said. "This is a huge loss and they want to grieve privately, but there is a petition online."
Saylor said there are numerous questions about what actually happened. "The sheriff did his best to portray Seth as someone bad. He had a poster showing a narcotics arrest," but Saylor pointed out that the charges had been dismissed.
He said they won't be able to get Custer's version of what happened until after PBSO completes its investigation.
"They are never in any hurry," Saylor said, adding that it might take six months. "I think that the more people sign that petition, at least maybe the sheriff will begin to take notice."
He said the State Attorney's Office will conduct an investigation, petition or not, but he is concerned that a third-party investigation might be more appropriate.
"Everybody is talking about the Trayvon Martin case because they were successful through a petition to bring in an outside prosecutor," Saylor said. "I think what the family wants to know is what Custer has to say. They want his version of what he's claiming their son did."
The family will host a "Celebration of Life" in Adams' memory at 6 p.m. on Sunday, May 27 at the family business, One Stop Garden Shop, where Adams lived and worked, at the corner of Okeechobee Blvd. and A Road.
Participants are requested to park outside the nursery, along Okeechobee Blvd.; those who want to help with hospitality are asked to bring finger foods to share after the service.