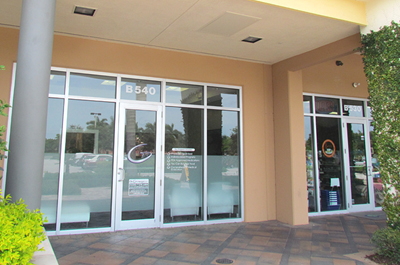 Dr. G's Weight Loss & Wellness, ranked as one of the "Top 25 Franchises" in America by Franchise.com, has opened its newest clinic near the Mall at Wellington Green at 2615 S. State Road 7, Suite B-540, in Wellington.
The Wellington clinic joins the rapidly growing Dr. G's Weight Loss & Wellness portfolio composed of 16 locations throughout South Florida, New Jersey, and Central and South America. The Wellington location is conveniently located to serve Wellington, Royal Palm Beach, Loxahatchee, The Acreage and western Lake Worth, as well as parts of West Palm Beach and Lantana. For more details, or to schedule an appointment, call (561) 370-6484 or visit www.drgswellington.com.
Dr. G's Weight Loss & Wellness offers safe and sensible medically supervised weight loss programs, as well as nutritional products, that assist individuals to easily and rapidly achieve their healthy weight and improve their lifestyles. Founded by Dr. Charles Goldsmith in 1994, Dr. G's Weight Loss & Wellness has 18 years of experience helping over 75,000 patients lose more than one million pounds. Unlike most weight loss programs where one size fits all, the Dr. G's program is an individualized physician-supervised medical weight loss plan that provides a sense of ease, freedom and instant gratification that dramatically changes patients' lives.
Dr. G's Weight Loss & Wellness uses its proprietary software and a full medical evaluation including blood work, EKG, metabolic rate, body composition, and behavioral history to create customized plans for safe and effective weight loss. Plans may incorporate a combination of FDA-approved medication and herbal supplements to help clients reach their weight loss goals. For general information, call (800) DRG-8424 or visit www.drgsweightloss.com.
Above: A view of the Dr. G's Weight Loss & Wellness Wellington storefront.