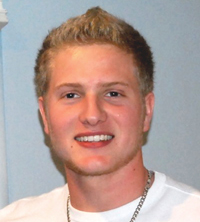 Caleb Hitchcock, who recently completed his freshman year at Palm Beach Atlantic University, is the 2012 recipient of the university's Rothschild Leadership Award.
The award recognizes an outstanding freshman leader of PBA's Impact Leadership Team. The scholarship was established by PBA alumnus Philip Rothschild and his wife, Jennifer Jolley Rothschild, to recognize student leadership potential.
Hitchcock, 19, is a Royal Palm Beach resident and a graduate of the King's Academy. He is majoring in marketing in PBA's Rinker School of Business.
He will serve as a resident assistant next academic year, as well as an assistant with ILT.