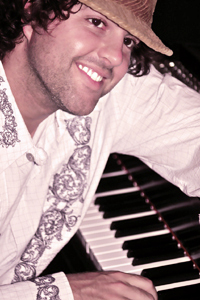 Wellington native Matt Farr is taking his sound on the road this summer to introduce his newest EP, Wasted Days. The Matt Farr Band is made up of a blend of standout musicians who have toured with and/or opened for artists such as Donavon Frankenreiter, Mofro, Ben Harper and Dave Matthews.
This will be the first time in Farr's career he will be taking his soulful rock on the road. Farr has headlined many premier South Florida venues and events such as Guanabanas, the Bamboo Room, the Van Dyke Cafe and SunFest 2010.
"I think that Matt Farr would put on a really nice outdoor show any time of year," said Kevin Kozel, a senior writer for Music Reviews.com. "A nice cold one in the heat would go nicely with this sound."
Farr's music is a blend of soulful lyrics, classic grooves and vintage tones. The Wasted Days 2012 summer tour lineup kicked off June 21 in Jacksonville and continues up the East Coast before hitting numerous stops on the way back south, including a July 12 performance at Clematis By Night in downtown West Palm Beach and a post-tour party July 13 at Guanabanas in Jupiter. The final show will take place July 26 at Fat Cats in Fort Lauderdale.
Farr is looking to gain more exposure for the band throughout the United States with the release of his new EP while continuing to expand their ever-growing fan base. The band is also using social media to reach out to their fans.
For additional information about the Matt Farr Band and the Wasted Days 2012 summer tour, visit Farr's web site at www.mattfarr.com or e-mail him at info@mattfarr.com.