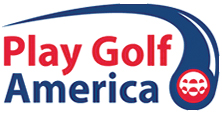 Wanderers Club at Wellington has announced that it now features the PGA Family Course, which allows kids and families to enjoy the game of golf more by playing from appropriate yardages based on ability.
The unique program, which was launched in a partnership with the PGA of America and U.S. Kids Golf, gives families the chance to play golf at the Wanderers Club in a non-intimidating environment.
The PGA Family Course program enables the Wanderers Club to turn the regulation golf course into a "short course" course experience through the use of PGA Family tee markers.
The Family Course tee markers are set at yardages that allow golfers to reach greens in regulation, shoot lower scores, play in less time and most important, have fun.
"The traditional golf course set-up is not conducive to families enjoying the game together, because most regulation golf holes are far too long for kids and beginners," said Justin Thompson, director of golf at the Wanderers Club. "The Family Course program is a perfect fit for the Wanderers Club's overall vision as a private club for the entire family to relax and enjoy themselves, so we're delighted to have added this option to our golf experience."
The introduction of shorter, family-friendly courses coincides with Play Golf America's Family Golf Month and Get Golf Ready initiatives, both of which are designed to make the transition into the game easy for golfers of all ages.
The Wanderers Club becomes one of more than 1,400 golf courses nationwide that have installed the PGA Family Course.
For more information on the Wanderers Club at Wellington, visit www.wanderersclubwellington.com. To learn more about the Family Course Program, visit www.uskidsgolf.com/familycourse. Information on Play Golf America can be found at www.playgolfamerica.com.