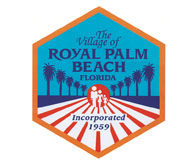 The Royal Palm Beach Planning & Zoning Commission approved a sign package on Tuesday to convert a convenience store to a 7-Eleven store at the Mobil gas station in the Crossroads Shopping Center at the northeast corner of Royal Palm Beach and Okeechobee boulevards.
The wall signs would carry the "7" in fire-engine red with a green "Eleven," and the monument sign would split the 7-Eleven sign with the Mobil sign, Development Review Coordinator Kevin Erwin said.
Several commissioners complimented 7-Eleven representative Susan Young on the configuration of the sign, which had been adapted to fit within the existing Mobil sign space.
Commissioner Jackie Larson said she was surprised. "We just saw a 7-Eleven store recently, and when I opened the package I guess I had a preconceived notion of what it was going to look like, and it didn't," she said.
Larson asked whether there is no set configuration for the signs, and Young said they were more focused on keeping the shape of the existing sign space.
"There's no set shape," Young said. "Every store is different."
Young said that was the last conversion they have planned for the village, unless the company buys more stores.
"We changed over two in Royal Palm, so this will be the second and final store, unless they buy more," Young said. "They bought 133 of these last year."
Commissioner Richard Becher also approved of the design. "My only comments are very simple: I like the colors of the wall sign, and I really like the colors of the monument sign," he said.
"I would second that," commission alternate Michael Axelberd said. "I think it looks really sharp."
Commissioner Michael Newkirk made a motion to approve the sign package, which carried unanimously.