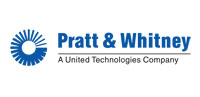 The Palm Beach County Commission last week gave Pratt & Whitney's Florida Engine Delivery Center a package of incentives designed to help bring new jobs to the area.
The Oct. 16 vote provides local financial support in an ad valorem tax exemption not to exceed $700,000 over a seven-year period, and a job growth incentive grant not to exceed $300,000 over a four-year period.
The new business venture will be located in the United Technologies site off the Beeline Highway.
Assistant County Administrator Shannon LaRocque said the engine delivery plant will be a significant addition to the county's aviation and aerospace cluster.
"This project was important to us because it is Pratt & Whitney growing the commercial aircraft sector of our aviation cluster," LaRocque told the Town-Crier this week.
She said that Pratt & Whitney now is operating only the non-commercial segment of its operations here. "Commercial aircraft is a target industry, and it's in our aviation and aerospace cluster, which is very important for us. It has a significant economic impact."
When county staff ran the numbers, based on Pratt & Whitney making a $63 million capital investment, creating 230 new jobs over 10 years with an average annual salary of a little over $81,000, they calculated the economic impact at about $422 million over a 10-year period.
"That's the number we use to establish how much money we're going to offer a company," she said.
LaRocque explained that non-commercial aviation operations are dependent on the federal government. "It's diversifying the market," she said. "You still have the federal government contracts, the defense contracts part of the business, but now we are also working with the commercial side, the airline side of the business."
She said the aviation and aerospace cluster has become large in Palm Beach County. "Anything we can do to diversify and strengthen it is very positive," she said.
LaRocque said Pratt & Whitney wanted a total of $1 million in incentives. "They wanted local matched and state grants," she said, adding such an incentive in a cash outlay was not possible given the cash-strapped county coffers.
They finally negotiated a $700,000 ad valorem tax exemption over a seven-year period, and $300,000 in cash over four years. "When we do the cash portion, we always like to spread that out over multiple years, so again it's to reduce how impactful that cash outlay is," LaRocque said.
LaRocque said the property tax incentive is the county's go-to program to attract new businesses and encourage expansion of existing ones.
Pratt & Whitney is a world leader in the design, manufacture and service of aircraft engines, industrial gas turbines and space propulsion systems, with 36,000 employees serving 11,000 customers around the world, according to the county's staff report.
The company is committed to renovate 90,000 square feet of existing space, build 80,000 to 100,000 square feet of new space, purchase equipment representing $63 million in capital investments, create 230 new jobs, and maintain the created jobs for five years following the job creation period.
Award of the ad valorem tax exemption is contingent upon the determination that the project meets the requirements under Florida Statutes. The company has been offered a total of $3,391,000 in state financing.
The company will be required to enter into a formal agreement, approved by the county. The ad valorem tax exemption program requires a supermajority vote of the commission to grant a business a property tax exemption when one or more incentives are being granted.
Commissioner Karen Marcus made a motion to approve the incentive program, which carried 6-0 with Commissioner Paulette Burdick absent.